Our Practice Areas
Handling insurance and disability claims can be complicated, which is why Kantor & Kantor, LLP is here to provide counsel. As one of the most respected and experienced firms dealing with claims against insurance companies, we have the knowledge needed to take on your case. We have represented clients from all over the country with West Coast offices based in California, Oregon, Washington, and Nevada. Our lawyers are well known for their in-depth knowledge in taking on complex appeals and Federal Court litigation matters involving ERISA.
Over the years, our dedicated attorneys have been able to help hundreds of people who have had their claims wrongfully denied. Claim denials can be extremely complicated, especially since employment benefits do not fall under state law. This is why you need an experienced team of legal professionals to handle your case.
Practice Areas
Contact us today to discuss your insurance issue or related legal matter.
When to Get Insurance Claims Help
When that occurs, remember the following tips:
Do your research – Read your policy thoroughly and understand your coverages. Learn the differences between in-patient and out-patient procedures, and keep copies of all of medical and pharmacy records.
Ask for a written letter – If your claim has been denied, make sure your insurance company provides written documentation of why and how they made their decision. This will be helpful to your lawyer if your case goes to trial.
File a written appeal – Include letters from your physicians and documentation about your symptoms. Remember to enclose a detailed history of your condition, along with lab results and relevant diagnostic tests.
Find a reputable denied insurance claim lawyer – Kantor & Kantor, LLP has extensive experience dealing with disability, homeowners, health, and life insurance claims, and offers a free consultation to discuss your options.
Get an Experienced Legal Advocate in Your Corner
At Kantor & Kantor, LLP, we have helped people get the medical treatment, employment benefits, and other coverage they need despite being denied by their insurance company. More and more, we have seen people get their claims denied. This is not the time to take on a denial without qualified legal counsel!
We have taken on some of the biggest insurance companies, including:
Cigna
Provident
Prudential
Liberty Mutual
Allstate
Aetna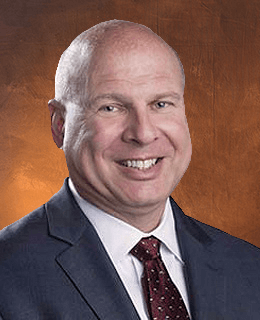 Attorney Glenn R. Kantor
Glenn Kantor is a founding partner of Kantor & Kantor LLP. As a young attorney, Glenn saw the injustice of wrongful insurance denials and created a law firm to represent individuals seeking to obtain their rightful benefits. Glenn is committed to ensure that clients receive the benefits they are entitled to under their insurance policies or group health plans. [Attorney Bio]