ERISA Cases in California
A Los Angeles ERISA lawyer has to recognize several factors regarding this federal mandate that affect long term disability cases. First, ERISA preempts state laws. This means that insurance companies must adhere to ERISA stipulations over local Los Angeles or California state rules.
Second, claimants typically can expect more protection under ERISA law, which specifically calls for recovery where an insurance company has unjustly denied benefits.
Kantor & Kantor at (818) 886-2525 or contact us online today to schedule a free consultation with a ERISA Lawyer near you in California.
How ERISA Lawyers Get the Advantage
Finally, a lawyer must recognize that federal law doesn't apply to private policies, so these cases must be handled differently. The vast majority of employee-sponsored disability insurance, however, is covered under ERISA. This gives lawyers an advantage, because the ERISA law was created to protect employees who have been injured on the job or over a long period of time working for a company.
Important ERISA Regulations
Like most federal acts, ERISA is rife with rules and legalese. In its complex workings, there are a number of regulations that are designed to define its purpose and ensure it is capable of being carried out as such.
Namely, ERISA contains regulations that are supposed to help ensure that people are able to access retirement and health plan benefits as needed, especially after suffering a permanent disability.
A few important ERISA regulations involve:
Creating minimum ERISA plan participation requirements
Designating how plans are funded
Deciding fiduciary responsibilities for parties that control ERISA plans
Establishing appeals processes for denied or contested plans
Contact our team in Los Angeles at (818) 886-2525 today!
How ERISA Works
As mentioned, ERISA law supersedes similar insurance and disability laws on a state level. If disability or retirement benefits have been unjustly denied, then an ERISA claim can be filed that must be respected under the federal act's regulations.
An insurance company cannot try to avoid this responsibility by crossing legal stateliness. This universality to ERISA law and its permissions makes it simpler for claimants and plaintiffs to seek the recoveries and benefits that they are owed.
Types of Cases We Handle
Our Los Angeles ERISA lawyers have successfully litigated countless long term ERISA cases, for conditions such as:
Fibromyalgia
Chronic fatigue syndrome
Bipolar disorder
Degenerative disc disease
Carpal tunnel syndrome
Epstein-Barr virus
Osteoarthritis
Proudly Serving Clients Throughout the West Coast
There is no ERISA case too complicated for our lawyers to handle. Whether you've been receiving benefits and were recently cut off or you have been denied initial benefits, we can help. We serve clients throughout the West Coast, including Los Angeles, San Diego, San Francisco, San Jose, Reno, Portland and Seattle.
Choosing the Right ERISA Lawyers Represent You
When you call us there is no obligation to use us for your case. We will simply review the details of your situation and let you know if we think you have a valid claim against your insurer in Los Angeles.
Call us at (818) 886-2525 or contact us online today to set up an appointment with a ERISA lawyer near you!Call us at (818) 886-2525 or contact us online today to set up an appointment with a ERISA lawyer near you!
ERISA FAQ
ERISA is an acronym of the Employee Retirement Income Security Act of 1974. Because this title is quite wordy, it is called ERISA for short in nearly all contexts.
In some situations, ERISA benefits can be waived, which would negate a claim. However, benefits must be waived knowingly and voluntarily by the beneficiary. Mostly, ERISA claimants would not want to waive their benefits unless they were guaranteed a lump-sum financial settlement in exchange that covered everything that they needed.
An ERISA claim can be handled in arbitration under the rules of the Federal Arbitration Act (FAA). Because arbitration is not handled in court, it is even more important than usual to hire an attorney who understands the subject matter and the nuances of arbitration. Otherwise, in arbitration, the opposing party could trample your rights and face no legal consequences.
ERISA law touches upon several important legal concepts, and so, it is enforced by more than one government agency. The Internal Revenue Service (IRS), Pension Benefit Guaranty Corporation, and the Employee Benefits Security Administration (EBSA) all have the ability to enforce ERISA law.
Typically, we file ERISA complaints with a client's regional EBSA office. This can also be done online through the Department of Labor's website.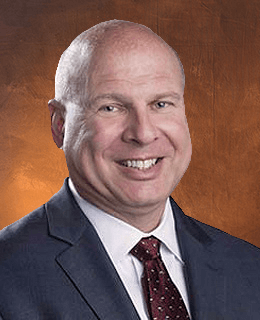 Attorney Glenn R. Kantor
Glenn Kantor is a founding partner of Kantor & Kantor LLP. As a young attorney, Glenn saw the injustice of wrongful insurance denials and created a law firm to represent individuals seeking to obtain their rightful benefits. Glenn is committed to ensure that clients receive the benefits they are entitled to under their insurance policies or group health plans. [Attorney Bio]