Denied Life Insurance Benefits? We Can Help.
Life Insurance Lawyer
Did an insurance company deny your life insurance benefits? Our team at Kantor & Kantor, LLP, has seen too many cases where the beneficiary of a life insurance policy gets a sudden and disheartening surprise. After a loved one passes away, the beneficiary files a claim for life insurance benefits and the company unexpectedly and improperly denies the claim. An unreasonable denial may be considered an act of insurance bad faith because the insurer put its own interests ahead of that of the policy beneficiary by withholding benefits that rightfully belonged to the policy beneficiary.  An outright denial of benefits is not the only issue beneficiaries confront. An insurance company may also act in bad faith if it unfairly delays payment of a life insurance claim, pays less than is required by the terms of the policy, or pays the wrong beneficiary.
If your life insurance claim was denied, the first thing you should do is talk to one of the experienced life insurance experts at Kantor & Kantor. We will provide you with a free consultation and will work with you to determine if your facts support filing a lawsuit against the insurance company.  We only work on a contingent fee basis, which means that we only get paid from the benefits we obtain for you from the insurance company.  If you do decide to retain Kantor & Kantor, count on us to fiercely fight for the life insurance benefits you deserve.
Now is the time to seek skilled legal help rather than try to fight a life insurance company on your own. Call our team at Kantor & Kantor at 818-886-2525 today. You will get a free, 30-minute consultation to learn what outcome you can expect in your case.
Why Choose Kantor & Kantor?
Our Life Insurance Attorneys Get Winning Results
Our attorneys understand that when your life insurance claim is denied, you face an unexpected battle at a time when you least need it. You should not have to be mired down in the legal details surrounding life insurance claims. Yet if you do not work with attorneys whom you trust, you may feel you cannot fully let go.
When you learn about the large number of life insurance cases we've won and talk to our team of life insurance lawyers, you'll soon realize your best choice is to hire Kantor & Kantor. The laws surrounding life insurance denials are complex and these cases require an experienced life insurance lawyer who has deep knowledge of both state and federal laws to successfully handle a case. Our deep expertise in insurance law makes us a resource not only for thousands of clients but also for our peers. Even judges turn to us for guidance when their loved ones need legal help in a bad faith claim.
We are proud of the important work we've done for our clients and we care about the challenges they face. You should not have to fight an insurance company when you are grieving the death of someone you love. That is why you can turn to us.
We will make your case our cause and will dedicate ourselves to fighting for you.
Which Laws Govern Your Life Insurance Claim?
If Your Life Insurance Claim Was Denied, Do State or Federal Laws Apply?
If the life insurance policy was purchased privately, then state law will govern any claim dispute. However, if the policy was purchased through work, or provided as a benefit of the insured's employment, then it is typically governed by federal law. (The law is the Employee Retirement Income Security Act, sometimes abbreviated as "ERISA."  The Federal laws governing employer provided life insurance differ significantly from State Law governed policies, and there are critical differences in how these claims must be contested. Only an experienced ERISA life insurance attorney will know the ins and outs of the law, and will therefore be able to properly protect your interests.
Many employers offer the option to purchase life insurance as a work benefit. If a policyholder purchased that policy through their employer, then a denial of life insurance benefits may be due to either the mistake of the insurance company, or mistakes made by the employer in procuring the insurance and making sure the proper steps were taken to avoid the insurance company from taking premiums, and then, after the insured has died, denying benefits. If the insurance company improperly denied the claim, or the employer failed to exercise due care in procuring insurance for your loved one, the law provides remedies to assure that policy beneficiaries receive the benefits they are owed. However, ERISA is a complex and confusing area of law, and ONLY an experienced ERISA/insurance lawyer will know how to properly protect your rights.
Kantor & Kantor has been handling ERISA life claims for over 30 years and have successfully litigated life claims in dozens of states.  Moreover, Kantor & Kantor are well known by insurance companies for litigating, and WINNING cases. They do not look to settle claims for pennies on the dollar but look to convince Courts that our client has been wronged, and is entitled to receive the full benefit owned, plus reasonable attorney's fees.
Upon request, we can provide a comprehensive list of the cases we have successfully litigated in Federal Court.  A number of these cases were originally lost by other attorneys not sufficiently knowledgeable about their clients' ERISA rights, but we were able to come in and appeal the Court's ruling and obtain benefits for our client. If you have received a denial of a life insurance claim, whether it be for basic life insurance, or accidental death insurance, your first step should be to call Kantor & Kantor to discuss your rights.
Life Insurance Claims Covered by ERISA Are Complicated
There are a number of steps involved with a life insurance claim dispute if the coverage was offered to employers on behalf of their employees, and insured via a group insurance policy. ERISA has several requirements that complicate the legal process. Once a life insurance claim is denied, you must appeal the claim within 60 days and cannot proceed with a lawsuit until after that appeal is filed. Moreover, only the information provided to the insurance company during this appeal period can be later used in Court to prove your claim. These rules were "supposed" to benefit the policy beneficiary by providing a method to resolve disputes before they went to Court.
However, insurance companies use these rules as traps for the unwary, and unless you have an experienced ERISA lawyer working on your behalf, you could lose your case before you even get started.  It is one of the main reasons why fighting with an insurance company on your own is not likely to result in your getting paid. You increase your chance of obtaining your benefits dramatically by reaching out and hiring Kantor & Kantor.
If you are not satisfied with the outcome of your appeal, you can bring your case to court. In an ERISA case, your trial will be heard by a judge only, not a jury. Furthermore, as explained above, it is typical that the judge makes a determination based only on the information provided to the insurance company prior to the lawsuit being filed. There are many other elements to an ERISA case, and you can learn more about ERISA law here. Or you may speak with one of our ERISA attorneys about your denied life insurance claim. We have a long history of winning ERISA cases and are trusted resources in this area of law.
Because there are many complex issues that can arise in the fight over a denied life insurance claim, it is best to work with a life insurance lawyer at Kantor & Kantor who has experience fighting, and winning, these cases.
Reasons a Life Insurance Company May Deny a Claim
Our Attorneys Specialize in Fighting Wrongly Denied Life Insurance Claims
Life insurance companies want to protect their profits. They are in the business of selling policies, collecting premiums, but paying as few claims as they can. They will go to great lengths to justify the of a claim, and they will devote significant resources to supporting their position.  Many of the reasons for denied life insurance claims can be established as violations of their obligations to their policyholders, which is why it is essential that you work with our attorneys at Kantor & Kantor in order to obtain the benefits which you are due.
We have in the last 30 years handled hundreds of life insurance cases and have great success in obtaining the full benefits that our clients are owed. We understand the tactics insurance companies use to deny claims and we know exactly how to fight them. You can count on not only our vast experience with denied life insurance claims, but you can also depend on our detailed knowledge of both federal and state laws that govern these policies.
There Are Some General Reasons Why a Life Insurance Claim May Be Denied
Material Misrepresentation
This is the most common reason for denial of a claim. The insurance company asserts that the policyholder either lied or deliberately omitted essential information about their insurability. While some denials might be valid, such as a policyholder not revealing a brain cancer diagnosis one month before they applied for life insurance, others are not. Insurance companies will often grasp onto an insignificant mistake contained on an insurance application, for example when the insured last saw a doctor, and claim it was a material misrepresentation, and use it to deny a claim. However, unless the mistake was "material to the risk" such mistakes are not properly used to deny claims. We have the necessary expertise to demonstrate when a mistake is, or is not, material.
Also, insurance companies are not permitted to accept facts which might cause them to deny coverage, ignore those same facts, take premiums, and then investigate the facts only after an insured has passed away. That is known as "post claim underwriting" and is not permitted.
Incontestability
Perhaps a policyholder did mistakenly misrepresent information on their policy application. The law provides for a "period of contestability" during which time an insurer can investigate details in an application, but if the insurer does not do so during that period, they cannot deny a claim based on those misrepresentations – even if they were intentional. It makes good business sense for underwriters to research each application when they are submitted, not years later when a claim is filed. In addition, a policyholder who pays premiums for several years expects that their policy coverage remains in effect.
For example, perhaps a person who smokes a pack of cigarettes a day claimed they were a non-smoker in their initial documentation. Then, three years later, they were diagnosed with lung cancer and died. An insurer is obligated to pay that life insurance claim because the policy was in effect for more than two years during the lifetime of the insured.
If the insured purchased the policy individually, then it is governed by state law. In California, it is required by law that every life insurance policy include language that is incontestable after two years from the date the policy was issued (CA INS Code § 10113.5). After the incontestability period has passed, the policy's coverage is guaranteed as long as the policyholder continues to pay the premiums. This provision provides policyholders with added security and peace of mind, knowing that their coverage cannot be canceled or reduced due to mistakes or omissions made on the initial application.
Insurance companies will often try to circumvent these rules, but an experienced life insurance attorney will be able to prove to a Court that the insurance company is not in compliance with the terms of the policy, or the law.  When this occurs, the insurance company may have to pay damages far in excess of the amount of the insurance benefits provided for under the terms of the policy.
Evidence of Insurability
Insurance companies often deny claims based on the failure of a policyholder to provide a statement of good health. Also known as "evidence of insurability" (EOI), this is a requirement in some life insurance policies that the policyholder provide additional information to the insurance company to demonstrate that they are insurable and eligible for coverage. This may include medical exams, answers to health questions, or a review of the policyholder's medical history.
The purpose of EOI is to provide the insurance company with the information necessary to make an informed decision about the policyholder's insurability and to ensure that the policy provides the intended coverage. However, insurance companies very often take premiums without bothering to see if they have received the required evidence of insurability. When the insured dies, even though premiums have been paid, they will try and deny coverage.  We have been instrumental in convincing Courts that such conduct of the part of the insurance company acts as a waiver of their right to have required evidence of insurability.  When this occurs, even the failure to have provided the necessary evidence of insurability, the insurance company will still have to pay the claim; and if they don't, the employer who failed to make sure the evidence was submitted by the employee may have to pay the claim.  It is essential for life insurance beneficiaries to work with experienced attorney such as those at Kantor & Kantor to ensure that their rights are protected.
Lapse in Coverage
The most common reason for a lapse in policy coverage is the failure to pay premiums. Sometimes, premium payments are missed unintentionally. If the failure to pay the premiums is the fault of the insured, there may be nothing to do to fix the problem. However, often, the insurance company does not comply with policy terms regarding sending out premium and lapse notices, which will bar them from denying coverage.  Other times, they will send premium notices to the wrong address, which will also prevent them from denying coverage.  Some states require insurance companies to offer insureds the right to have premium notices sent to a child, to make sure if they get ill, the child will make sure the premiums are paid. If the insurance company doesn't meet these requirements, and coverage lapses, they may still be required to pay the death benefits to the beneficiary.
Some life insurance policies also have provisions that will waive the obligation to pay premiums when the insured becomes disabled, and thus, a failure to pay premiums should not result in a policy lapse. Often, insureds forget about, or are unaware of, the waiver of the premium provision in their policy and fail to notify the insurer of their disability. Even in this situation, our life insurance denial attorneys can argue on your behalf, and win. We have even been successful in making waive of premium claims AFTER THE INSURED HAS PASSED AWAY.
In one such case, Kantor & Kantor had the privilege of successfully taking a case to the California Court of Appeal. Our attorneys established that, even after an insured has died, a policy lapse before death can be undone based upon the waiver of premium provision where a disability existed before death.
Insurance Companies Must Provide Notice of Lapse
Regardless of why premiums went unpaid, a life insurance company is required to provide adequate notice to the insured that their policy coverage may soon end. In the case of a worker either leaving a job or being on long-term disability for so long that their policy will be discontinued, they must be provided notice of their options to continue the coverage individually.
For individually purchased life insurance policies, state laws govern the requirement for notices about a lapse in coverage. In California, a company must provide a 60-day grace period after a premium due date before the coverage lapses (CA INS Code § 10113.71) There is another stop-gap measure in California law that protects the insured from having an unintentional policy lapse. They have the right to designate a third party to receive notice of a pending lapse or policy termination (CA INS Code § 10113.72). By law, the insurance company must provide a policyholder with the right to designate a third party annually. This protection means that if any of the situations described above should come to pass, a third party can help ensure premiums are paid and that the life insurance coverage remains in force.
There Are Also More Specific Examples of Life Insurance Claim Denials
Lacking Full Documentation
Claims adjusters may try to argue that all the information necessary for a claim is not provided. They hope to bury the beneficiary in vague rationale so they will drop their fight to have their claim paid. Our California life insurance attorneys know exactly what information is needed by an insurer for them to pay a claim and will zealously fight on your behalf to prove the insurance company has the sufficient information they need.
Suicide
Most people believe that a life insurance policy will not be honored if the insured commits suicide within two years of purchasing a policy. In fact, most policies include language to that effect. However, unless it is blatantly clear a death was a suicide, such as a suicide note being left behind, our life insurance lawyers may prevail.
Accidental Death Policies will never pay a claim if the insured dies by suicide.  However, it is up to the insurance company to prove suicide.   Often, an insurance company will equate any dangerous activity, such as driving while drinking, as "tantamount" to suicide, and deny benefits.  However, it is up to the insurance company to PROVE it was the insureds intent to die.  As we all know, millions of people drive while intoxicated, and while that is an inherently dangerous thing to do, it is not tantamount to suicide, and should not result in insurance benefits being denied.
Inherently Dangerous Activity
Some life insurance policies include clearly worded exclusions that state a policyholder who dies while participating in a specific type of activity will lead to denial of a claim. Such activities might include: sky diving, bungee jumping, rock climbing, or scuba diving. However, some policies have vague language which leads a claims administrator to declare a particular activity as inherently dangerous when it may not be, for example, mountain biking or horseback riding.
Denials of Group Life Insurance Policy Claims Purchased through Employers
When a policy is purchased through work, there may be some added requirements that affect eligibility, or some administrative complications that can impact a claim decision. That means that, in addition to the above list of reasons for denial of a life insurance claim, others may be used. Typically, these types of denials deal with worker status.
The life insurance claim was denied because the insured was not full-time.
If the policy was purchased through a group life insurance plan, the insurance company may claim that an employee was not full-time when they died and deny the claim outright. Even if the policyholder did not work 40 hours in a week, do not assume this is a valid reason to deny your claim. Our attorneys for denied life insurance claims will fight this battle for you.
In most cases, you can count on our life insurance lawyers to fight a denial of your claim if the insurance company uses any of the below reasons:
The insured was on sick leave at the time of their death.
The insured did not work at the employer long enough to claim the life insurance benefit.
The Insured did not properly port that policy to their new employer's group plan when they lost or left their job.
The employer did not deduct the full premium amount.
We cannot stress this enough: no matter the reason, if your life insurance claim was denied, call us. Do not assume any reason the insurance company provides cannot be disputed. Talk to our experienced life insurance lawyers today about your claim denial.
What if Your Claim is Denied Because of a Beneficiary Dispute?
When there are competing claims filed by different individuals who believe they are the rightful beneficiary of the policy, the life insurance company wants to absolve itself of any legal jeopardy. The company files a civil action in this situation called an "interpleader action" and awaits resolution of the beneficiary dispute. The hope is that the dispute reaches an amicable end, and the insurance company pays the life insurance claim to the rightful beneficiary. However, sometimes, the dispute goes to court. All the while, the life insurance payout will remain in the court's escrow account, awaiting the outcome of the trial. Laws governing interpleader actions may vary between states as well as at the federal level.
Interpleader actions arise when:
A couple gets divorced. After the divorce, the insured may forget to change the beneficiary from the ex-spouse to another party. When the insured dies, both the ex-spouse and current spouse may believe they have a rightful claim to the life insurance policy payout.
No beneficiary is named. In this situation, there may be multiple immediate family members who believe they should be the beneficiary, such as a spouse or children of the insured.
Beneficiary changes may be fraudulent. If a change is made at the last minute or when the insured is not mentally competent, it can lead to a dispute over who should be the beneficiary. In other situations, a party may argue that a beneficiary change was made by the insured while they were under duress.
If your life insurance claim was denied because there is some type of beneficiary dispute, speak with our attorneys. We will provide you with guidance on your legal options and help you fight for any life insurance payout you deserve.
Are Accidental Death and Dismemberment Insurance Policies Considered Life Insurance?
As the name implies, Accidental Death and Dismemberment (AD&D) insurance will pay the insured a benefit upon the accidental dismemberment or loss of use of a body part, or pay a benefit upon the accidental death of the insured to a named beneficiary. Although many people think of AD&D Insurance as a form of life insurance, it is usually considered a form of disability insurance with a life insurance benefit tacked on. The distinction can sometimes be important as different law applies to life and disability policies depending on what state law governs your dispute.
AD&D policies will not pay benefits if a death or dismemberment is not the result of an accident or if it is caused or contributed to by sickness or disease. While simple in concept, this area of the law is fraught with complications and pitfalls. Navigating the language of insurance policies is a complicated proposition, but it is something our law firm has been doing successfully for clients for over four decades.
Did Your Life Insurance Company Breach Their Fiduciary Duty?
When a life insurance company owes you a duty, as required by your life insurance policy, it acts as a fiduciary. When the company and its representatives have a fiduciary role, they must put a policyholder's interests first and are bound both legally and ethically to act in the policyholder's best interests. Fiduciary duty often is incumbent upon a party that handles the finances of another – in this case, the premiums and payout related to a life insurance policy.
Under ERISA or state law, an insurance company may breach its fiduciary duty if it…
Fails to act in the interest of the insured and their beneficiaries,
Fails to comply with all terms in the life insurance policy,
Has a conflict of interest,
Takes actions that are self-dealing,
Fails to keep the insured informed about any policy changes.
Our life insurance attorneys understand what constitutes a breach of fiduciary duty and if we can prove that your insurance company did not uphold their duties and that you incurred damages as a result, we will dedicate ourselves to the pursuit of legal action on your behalf.
Laws governing life insurance claims can be challenging to understand and it takes expertise to know what laws apply when. We leverage our deep knowledge of state and federal laws to your advantage.
Do not Wait. Talk to Our Life Insurance Denial Lawyer Today
When you have been wrongfully denied the life insurance benefits you deserve, turn to our experienced attorneys for help. If you are unsure whether a life insurance claim denial is valid, ask us. If you do not understand a policy provision cited as a reason for denial, we can explain it to you. While insurance companies are obligated to uphold their fiduciary duty, they will nonetheless try to avoid paying claims whenever possible. Unpaid policies become profits for the insurer.
At Kantor & Kantor, we have decades of experience fighting life insurance companies that do not deal with their policyholders in good faith. For a list of just a few of our most well known life insurance victories, see our results page.  If you have any questions, get in touch with our team today. Our life insurance attorneys will examine the facts of your claim and advise you at no cost if they believe you have good cause to pursue further action to get your claim paid!
Get your free consultation now. Call our life insurance attorneys at 818-886-2525.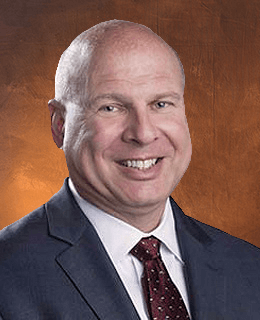 Attorney Glenn R. Kantor
Glenn Kantor is a founding partner of Kantor & Kantor LLP. As a young attorney, Glenn saw the injustice of wrongful insurance denials and created a law firm to represent individuals seeking to obtain their rightful benefits. Glenn is committed to ensure that clients receive the benefits they are entitled to under their insurance policies or group health plans. [Attorney Bio]