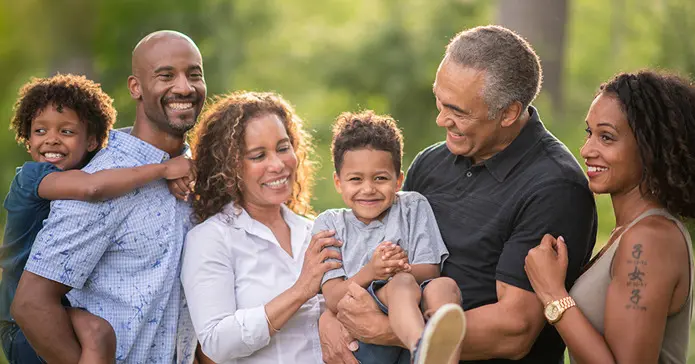 Solutions to Secure the Benefits You Deserve
Our Appeal & Litigation Experience Deliver Results
Our insurance lawyers represent only policyholders and serve clients nationwide. Too often, insurance companies use unjust practices to keep costs down. So many of our clients come to us struggling, as if they were David trying to fight Goliath. We are unintimidated by Goliath insurers and have a strong winning record when we go to battle against them for our clients.
Let us fight fiercely for you and obtain the full benefits you deserve. You'll find our exceptional insurance lawyers are your best choice. We've helped thousands of individuals and have extensive experience with a wide range of insurance cases. Whether you need help with a disability claim; health, life or long-term care insurance; pension benefits; or a homeowner's insurance claim, we'll be your strongest advocate.
You pay nothing unless we win, so get your free consultation today.
What is ERISA and does it affect my long-term disability benefits?
SEE ANSWER
Wrongfully Denied Insurance Claims
Types of Denied Claims
"AAAAAA++++++!"
Our daughter has been critically ill with anorexia the past 2.5 years. Lisa Kantor and the entire K&K team have been supportive to our family. Their practice is incredibly giving, compassionate and dedicated to upholding patients and families with eating disorders. There is NO better legal advice to be gained than K&K when it comes to advocating and/or litigating for health insurance coverage to treat eating disorders. There is a special place reserved in Heaven for them. AAAAAA++++++! – David S.
"Quickly and Successfully Reach a Settlement"
I'm forever indebted to Anna Martin and Glenn Kantor. Their professionalism,compassion for their clients, and knowledge of the law are superior to anyother law firm out there. They were able to quickly and successfully reach a settlement with the insurance company that denied me my LTD benefits after receiving it for nearly 2 years. I am blessed to have met them and used their legal services. If you ever find yourself needing help with a disability lawsuit, Kantor and Kantor is the top choice. – Andrea F.
"Extremely Knowledgeable, Caring, and Honest"
Kantor and Kantor is a great firm to work with. I cannot recommend them enough if you need an attorney for your long-term disability case. I found them to be extremely knowledgeable, caring, and honest. They go above and beyond and I can't thank them enough. Having a legal case pending is an extremely stressful thing, especially when one has a disability. Having people who care on your team makes all the difference. 5+ stars – Cory B.
"Best in Class"
Lisa and her team are the best in class in the country in dealing with ERISA law issues. Throughout the process, Lisa was compassionate, forthright, and communicated clearly. Her prominence in this field of law (appearing on the floor of Congress) and her meticulous analysis yielded great outcomes. – Kenneth G.
"They Knew How to Win"
When my wife's disability insurance was cut off, we knew that if we appealed by ourselves, the big insurance machine would chew us up. Thankfully we were referred to Kantor & Kantor. In the first phone call with Kantor & Kantor demonstrated immediately that they knew the games that our insurance company plays and how to win. After prevailing in the case, Kantor & Kantor continues to be in touch to make sure that payments continue. I highly recommend consulting Kantor & Kantor if you have a disability insurance issue. – Dirk
"Amazing Results"
My experience with Kantor & Kantor LLP was outstanding! The service and professionalism of both the attorneys and staff were excellent, and their expertise in the area of disability law is clear. In particular, I worked with attorney Glenn Kantor who obtained unexpectedly amazing results in a long-term disability benefits case. We are so grateful to Glenn and his team for their help! – Sarah G.
"It Mattered to Them Personally"
As a person with limited means suffering from a disability, it seemed like David v. Goliath taking on the insurance company. The team at Kantor and Kantor helped restore my dignity along with my benefits. I didn't want anything more than what was justly owed to me by my policy, Even though my claim wasn't a huge case, it was essential to take care of my family's daily needs. Kantor and Kantor treated my case like it mattered to them personally, I am grateful I finally made the call to Mr. Kantor. These professionals know the law! – Randal B.
We Only Represent Policyholders
Did you know some law firms represent both insurance companies and individual policyholders? At Kantor & Kantor, we protect only the insured. Our law firm opened its doors in 2004 with one goal: to focus exclusively on individuals who need help the most. Because our lawyers have extensive and winning experience, we represent individuals in a wide range of insurance disputes. We'll be your best advocate when you go to battle against your insurer, whether your policy covers health, life, long-term disability, or long-term care.
"Your future depends on the attorney you choose. Our compassionate team will fully dedicate themselves to seeking justice for you. Ask any judge, mediator or defense lawyer, 'Who would you hire?' We're confident our name will be at the top of the list."