California Health Insurance Lawyer
Battling Big Insurers Who Treat Patients Unfairly
A wrongfully denied health insurance claim can cause serious financial distress. Even worse, insurance denials of necessary treatments can severely damage your health. But increasingly, health insurers are denying policyholders' claims for payment and the treatments they need as ordered by their doctors. If you are feeling discouraged, frightened, and confused because of a claim denial, underpayment, or delay of payment, or if the requested treatment has been refused, you should know that help is out there.
Our California health insurance attorneys at Kantor & Kantor know the tactics insurers use to deny claims or delay or underpay those claims. You can depend on our winning strategies when we fight for you.
Experienced Health Insurance Claim Denial Attorney
Our experienced health insurance attorneys in California recognize that people suffer financially, physically, and emotionally when their claims are wrongfully denied.  We also know what to do about it and won't let you be treated as simply another file number by your insurer. Kantor & Kantor will fight fiercely for you to get the benefits you paid for, need, and deserve. We accept the full range of health-related cases, including those involving ERISA claims. Below, we'll discuss ERISA further because this federal law often applies to health insurance claims that are unjustly denied, underpaid, or delayed. If your health insurance is provided by your employer, then ERISA applies.
Why Choose Us?
We Have Helped Thousands of Policyholders Get Their Rightful Benefits
When you are trying to get a claim paid or medical treatment approved, you want to work with a California health insurance lawyer who gets results. At Kantor & Kantor, you have come to the right place. We have 20-plus years of experience appealing and litigating insurance denials for policyholders in California and nationwide and have recovered millions of dollars under individual insurance policies and employer health plans. Read about some of our victories in health insurance cases:
Our health insurance attorneys know the law inside and out. We understand whether ERISA law or California Insurance Codes govern bad faith actions related to your case. Insurance law is highly complex, particularly ERISA regulations. Our team also specializes in bad faith law and keeps abreast not only of changes to the laws but also of important cases. With each court decision, we learn about how the courts interpret and apply these laws. Too many attorneys claim they can handle bad faith cases but are out-of-date with the law or significant cases, or both.
At Kantor & Kantor, we have expertise other attorneys rely upon. They turn to us for help with cases, and we keep them up to date with federal court decisions in Kantor & Kantor's regular ERISA Watch posts.
Don't take our word for it. See what our clients have to say. We are proud of the numerous positive reviews from satisfied clients that we have received, which speaks to our strong commitment to doing right by people whose health coverage is denied. Additionally, we work on a contingency fee basis, which means you pay us only when we recover your benefits. Still unsure about choosing us? Give us a call to learn how we can help you in your specific matter.
We are the firm that insurance companies fear. Let us fight for you. Contact us today at 818-886-2525 to arrange your free consultation.
How Our Denied Health Insurance Attorney Can Help You
We Won't Back Down in a Fight to Resolve Your Health Insurance Claim Denial
The first step in the fight to obtain remedies in a legal action against a health insurance company acting in bad faith is talking to an attorney. Our team at Kantor & Kantor is dedicated to helping those who have been treated unfairly by their health insurance company. Find out if you need help in your free 30-minute consultation. We'll advise you about your legal options.
Confronting a denied health insurance claim when you are fighting a debilitating medical condition is physically and mentally exhausting. A health insurance lawyer from our attorney team can help you by advocating for your right to benefits, allowing you to focus on your health and recovery.
Let us lift the burden of fighting your denied health insurance claim off your shoulders. When you trust us with your case we will:
Investigate why your claim was denied.
Handle all communications with your insurer.
Prepare and file documentation, including appeals of claim denials.
Advise you about going to court if your claim continues to be denied.
Represent you in settlement negotiations or at trial.
Keep you closely informed throughout the entire process.
Whatever help you need, if you were unfairly denied insurance, we will hold your health insurer accountable for paying your denied claim.
Why Do Health Insurance Companies Deny Claims?
How Companies Act in Bad Faith
When an insurer doesn't honor its responsibilities defined by your health insurance policy and its obligations under state and federal laws, it acts in "bad faith." Many of our clients come to us because their health insurance claim was denied. However, a company can also act in bad faith if it doesn't provide timely, full payment of your claim. When a health insurance company unreasonably delays payment or underpays medical bills, it also acts in bad faith. You can be left in limbo, wondering if you will have to pay for medical expenses you didn't expect.
This Is the Last Thing You Need Right Now
When you have health problems that require medical attention, you don't need added stress that can make an already difficult time even worse. Our health insurance lawyers see it too often: clients come to us in times of desperate need. They paid their premiums and expected to receive the full health insurance coverage their policy outlines.
Sometimes, denial of a claim is justified, but when it's not, we're here to help you. There are several reasons why health insurance companies deny claims for treatments. In other cases, they may delay payment or underpay. Whether you make a claim for cancer treatment, surgery, mental health treatment, or any other type of medical care, if it should be covered under your policy and payment isn't made, your health insurance company is likely acting in bad faith.
Reasons Companies May Deny or Underpay Health Insurance Claims
Here are some reasons insurers commonly give for claim denials and underpayments:
The treatment or service isn't deemed to be medically necessary or appropriate.
The policy doesn't cover the treatment, service, or medication.
The healthcare provider isn't in your plan's network.
Your insurer requires pre-authorization.
The treatment is considered investigational or experimental.
The claim wasn't filed on time.
Errors or mix-ups in the claim paperwork.
The treatment was too expensive when there was a less costly option.
Some of the above may be valid reasons for claim denials. However, in other cases and depending on circumstances, they may point to insurers acting in bad faith and unjustly denying claims to save themselves money.
Who Makes the Medical Decision About Your Claim?
Health insurance companies keep doctors on staff to review submitted claims. Because health insurance claims will include accompanying documentation from medical providers, it is imperative that equally trained providers who have a similar level of knowledge review those documents. There is a disturbing trend in denied health insurance claims: doctors too often decide that a treatment is not medically necessary or find another reason to deny a claim. What motivates those doctors? Is it the claimant's health? Or is it their paycheck?
Because a medical review of a claim is done by a doctor whose livelihood depends on the health insurance company for which they work, they are more likely to protect the insurer's bottom line than the claimant's need for medical treatment.
While a health insurance company is obligated to have a doctor of equal training review a claim, that doesn't always happen. If your denied health insurance claim related to a surgical procedure to remove a cancerous tumor from your brain, the doctor reviewing your claim should be a surgical oncologist, not an Ob-Gyn by training. One especially egregious example of bad faith by an insurer is a recent case in which it was discovered that a major insurer saved itself millions of dollars by having its doctors reject claims without reading them on medical grounds. You can read more here about mental health claims that are rejected as not medically necessary.
Types of Claims Denials Our California Health Insurance Lawyers Can Help With
We handle health insurance claim denials, underpayments, and delays for the full spectrum of physical and mental health concerns. We also have a special focus on some areas. Our history of success in court is founded on the experience of our hard-working attorneys. Our success in highly complex health insurance claim cases stems from a deep understanding of the laws.  Here are a few areas of specialization we have honed from years of experience.
ERISA Claims
The Employee Retirement Income Security Act, or ERISA, is a federal law that was enacted in 1974 to safeguard employee benefits. When it was first passed, the law was intended to ensure that workers would receive their retirement pension benefits. Today, ERISA also covers health insurance and other benefits. If your health insurance is paid for by your employer, ERISA law will govern your health insurance plan. Our attorneys are especially adept at resolving claims involving this very complex law.
Eating Disorders
People suffering from eating disorders (anorexia nervosa, bulimia, binge eating disorder, etc.) may have claims denied by health insurers who say that the treatment is not medically necessary or that these disorders are not covered in their plan terms.  To combat increasing denials for these claims, we have developed an aggressive litigation approach that has brought justice to our clients by getting them their benefits.
Proton Beam Therapy
Doctors sometimes recommend proton beam radiation therapy to treat cancer, especially when the tumor is close to essential organs. But as we often see, insurance companies wrongfully deny proton beam therapy claims. They may claim the therapy — which is FDA-approved and has been used in the United States to treat cancer since 1990, according to the Abramson Cancer Center at Penn Medicine — is experimental.
In one case we successfully resolved, our client's claim for benefits was denied on this ground, with the insurer asking him to go for traditional radiation treatment. After several failed appeals to the insurer, we filed a case in court and were able to get the insurance company to pay for the proton beam therapy.
No matter what health issue you have, if coverage was unfairly denied, our attorneys will stand up for your interests against the insurance company. Our California health insurance attorneys have the expertise you need, but also compassion for the stressful situation you and your family face while dealing with a medical condition.
The insurance company treats you like a file number. At Kantor & Kantor, we treat you like a person.
More About ERISA and Denied Health Insurance Claims
Few policyholders understand what insurance laws apply to their case. Thankfully, if you work with our health insurance claim lawyers, you don't have to. Once we learn the details of your situation, we will let you know if federal or state laws govern the actions of your health insurance company. In short, ERISA law applies when your health insurance plan is provided through your employer.
Which Applies? ERISA or State Law?
Most of the time, only ERISA applies to cases involving employer-provided plans, but in some complex situations, both state laws and ERISA may apply. Working with an attorney who has deep expertise in health insurance bad faith law is your best choice to ensure you receive full protection of the law.
There are some elements of ERISA law that are unique from typical bad faith cases governed by state laws. When state laws apply, the legal protections they offer vary from state to state. What if your employer is located in one state — New York, for example — but you work for a branch located in California? Do New York laws govern the actions of the insurer because they are located in that state? Do California laws apply because you, the employee, are located there? Or does only ERISA apply?
ERISA and Denied Health Insurance Claim Appeals
If the claims administrator at the insurance company denied your health insurance claim and you believe that denial was unjust, you may be tempted to take legal action right away. However, under ERISA, there is a step you must take first: filing an appeal. Your insurance policy may use the phrase "request for review" of a denial instead of "appeal."
You cannot bring your fight to court without going through the appeals process. If your case does proceed to trial, there will be no jury. A federal circuit court judge will make the decision about whether your health insurance company acted in bad faith.
Your legal battle over a denied health insurance claim may involve the application of a range of complex laws and only an attorney who understands which applies and when can skillfully argue your case. For decades, our health insurance lawyers have helped clients, but we also help colleagues. We're the law firm our peers turn to for help because they understand we achieved a level of expertise in ERISA law that few attorneys have.
Lawyer for Health Insurance Claims Answers FAQs
If your health insurance claim or request for treatment coverage has been denied by your insurer, you probably have many questions. We will answer your specific questions when you meet with our lawyer for health insurance claim denials. Here are some answers to questions we frequently receive that may help you better understand why health insurance claims are denied and what, in general, can be done about it.
How Do I Know If My Insurer is Telling the Truth When They Say My Health Insurance Policy Does Not Cover My Medical Condition? 
Generally, health insurance plans cover the illnesses, diseases, and mental health conditions listed in the policy. You should read the insurance contract to familiarize yourself with the covered health conditions. If you are under an employment-group plan, ask your employer what the policy covers. We know the language in policies can be confusing. Our attorneys for denied health insurance claims can review your policy — along with the denial letter — to discover if your insurer is being truthful.
What Should I Do If My Health Insurance Claim Is Denied? 
If your insurer denies your health insurance claim, the next step is appealing the denial (or, as the insurance policy may term it, submit a "request for review." The denial letter you received should describe the insurance company's appeals process. It is important to seek legal guidance to ensure your appeal is strong. Our health insurance attorneys in California can help you prepare and file your appeal so that you have the best chance at a positive outcome.
How Do I Know If My Denial Was Due to Insurance Bad Faith?
Sometimes claims are denied in error. In other cases, legitimate claims are denied in order to save insurers money. Some signs of possible insurance bad faith include a claim being denied without a valid reason, a lack of communication by the insurer, no response to your claim filing, not promptly communicating the reason your claim was denied, or a deliberate misinterpretation of your policy coverage.
Do I Need a Lawyer to File a Health Insurance Claim?
If your initial health insurance claim is straightforward you probably do not require an attorney. However, if your initial request for benefits was unjustly denied, an attorney can help you file your appeal and look out for your rights and interests. Not sure if your denial was fair? Talk to our health insurance attorneys in California.
For specific advice for your case, contact our law firm directly. We offer a free, 30-minute consultation to help you understand how insurance laws apply to your case and what options you have.
Why Do Insurance Companies Fear Our Health Insurance Attorneys?
Many law firms are not interested in taking cases about denied health insurance claims all the way to court. When they receive a settlement offer from an insurer, they take it. Over time, as health insurance law firms handle a number of cases, the insurance companies keep track. They know which lawyers will settle and which will litigate when necessary. When an attorney is victorious at trial in a bad faith health insurance case, the cost to the insurer is often significantly more than a settlement.
At Kantor & Kantor, we are unafraid of taking a health insurance case to trial. Our litigators are extremely skilled and highly experienced. We know federal ERISA law inside and out, and we have a detailed understanding of California Insurance Codes. When we recognize a low-ball settlement offer, we let our clients know their options. If we believe we can win significantly more at trial, we will be ready to fight for you.
Our California health insurance attorneys get winning results in court. That's why insurers fear us. We know how to win. That means insurers will pay more than the settlement offer. For health insurance companies, trials are expensive not only because, when we win, they are required to pay out an award to our client but may have to pay attorney fees. Winning in court hurts an insurance company's bottom line more than settlements do.
Get Help from Our California Bad Faith Health Insurance Attorney
Nobody should be denied their rightful health insurance policy coverage, whether they buy insurance privately or have insurance through an employer. Unfortunately, insurance companies are in the business of making money, and sometimes they do so unfairly at the expense of their policyholders. At Kantor & Kantor, we have more than two decades of experience helping people fight unjust insurance companies. A lawyer for health insurance denial from our firm will examine the facts of your claim and the reasons for the denial. Our attorney will advise you of your options for getting payment. To arrange a free consultation with our California bad faith health insurance attorney, call 818-886-2525 or contact us online.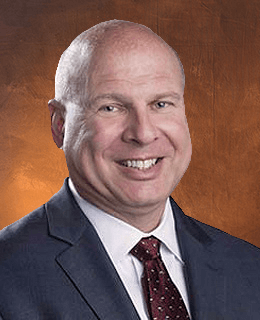 Attorney Glenn R. Kantor
Glenn Kantor is a founding partner of Kantor & Kantor LLP. As a young attorney, Glenn saw the injustice of wrongful insurance denials and created a law firm to represent individuals seeking to obtain their rightful benefits. Glenn is committed to ensure that clients receive the benefits they are entitled to under their insurance policies or group health plans. [Attorney Bio]