Our California ERISA Attorneys at Kantor & Kantor, LLP, help clients who filed an insurance claim that was denied. If your insurance coverage is provided by your employer and your claim is denied, you should speak with our ERISA lawyers about your case. We have the experience and expertise you can rely upon to determine the next best steps you can take.
ERISA law is extremely complex, so you should not try to handle your case alone. Talk to our team to find out how we can help you. Give us a call at 818-886-2525 for a free consultation now.
What Is ERISA?
If you're looking for an ERISA lawyer in California, you may have a general understanding of ERISA. While there are many details about ERISA that pertain to different types of insurance, it may help to have a general understanding of the law.
The Employee Retirement Income Security Act, or ERISA, is a federal law that was enacted in 1974 to protect employee benefits. When it was first passed, ERISA was intended to ensure that workers would receive their pension benefits. In 1986, a U.S. Supreme Court decision expanded the types of benefits covered by ERISA laws. Now, ERISA also covers several types of insurance benefits:
Health, including medical, dental, and vision benefits.
Disability plans for both short-term and long-term benefits.
Life.
Accidental Death & Dismemberment.
Retirement, or pension benefit plans.
ERISA covers private-sector employers and labor unions that sponsor benefit plans, and it applies to plans funded by employer contributions or employee salary reductions. It does not apply to government-sponsored plans or plans sponsored by religious organizations. However, religious organizations may opt-in to ERISA, while government entities cannot. So, if you are employed by a religious organization and your insurance claim was denied, ERISA laws may govern the next steps you can take.
When Do You Need Help from Our ERISA Law Firm?
You should seek representation from our ERISA law firm when your claim is denied and you plan to appeal a denial. An essential step in the process of an ERISA case is the appeal stage. ERISA provides participants with the right to appeal denied claims and requires that plans provide a fair and timely review of appeals. Only plan participants who exhaust their appeals and are still denied benefits may be able to sue the plan under ERISA.
Our ERISA lawyers at Kantor & Kantor, LLP, are prepared to help you at any stage in the process. We will explain your options if your claim is denied. We can represent you through the appeals process. If your claim is still denied, even after appeal, our skilled ERISA attorneys will fight for you in court.
It is important to understand that ERISA governs only those insurance policies that are employer provided. If you purchased your insurance privately, our team can still help you. You may have a bad faith claim, rather than an ERISA claim.
ERISA's governing laws specify standards of practice to protect plan beneficiaries specific to each type of insurance. These minimum standards are in place to protect the rights of beneficiaries to receive full information about:
Plan participation
Benefits or coverage
Fiduciary responsibilities
Plan changes
Limitations of the plan
Right to appeal
Right to sue.
8 Reasons Why Kantor & Kantor Is Your Best Option
Which ERISA Law Firm Should You Choose?
Given the complexity of ERISA law, you may struggle to discern which California ERISA law firm is best for you. We provide a helpful and detailed resource on how to choose an ERISA attorney. Here are a few questions for you to consider as you make your decision:
Does the ERISA attorney have litigation experience?
What different types of cases have the ERISA lawyer handled?
How long has the attorney practiced ERISA law? Is it their specialty?
Does the ERISA lawyer settle all their cases, so insurers are never worried about going to court?
What are examples of ERISA cases the attorney has won?
We invite you to give our team at Kantor & Kantor, LLP, a call at 818-886-2525 and ask us every one of these questions. We are confident that our answers will help you understand how we are different from other ERISA law firms. But let's get into some more details about ways we're unique:
1. We are the California ERISA law firm insurance companies fear.
Why? We are unafraid to take a case to court. When we help a client appeal their claim denial and we determine that the denial is unjust, we are ready to take your case to trial. Insurers know our ERISA lawyers at Kantor & Kantor, LLP, are fierce, skilled, and knowledgeable litigators. They fear us because a victory in court means they will likely pay a larger amount than if the case simply settled.
2. We specialize in ERISA cases. Expertise is essential to success.
Since ERISA first became law in 1974, there have been thousands of court cases that impact how ERISA regulations are to be applied. It is an extensive body of law and only a specialist can know the law really well.
3. Our winning record.
We are proud of the history we have of gaining victories for our clients. They depend on us to identify how their insurer is wrongly denying their claim and exactly how ERISA can protect their rights. Read about some of the cases we've won for our clients.
4. Our full team of lawyers are skilled and experienced ERISA attorneys. Our founding partner, Attorney Glenn Kantor, has been an ERISA benefits litigator since 1986.
ERISA attorney Glenn Kantor has decades of experience with numerable important ERISA cases and we have a deep bench of skilled ERISA attorneys at Kantor & Kantor. All of our attorneys have extensive experience with these cases, making us an essential resource for your legal battle.
5. We are the ERISA law firm our fellow attorneys, and even judges, turn to for help.
Our well-known reputation means we are the essential resource for ERISA law, even among those in our legal profession. Federal judges who need guidance in an ERISA case involving themselves or someone they love turn to Kantor & Kantor.
6. Unlike many other law firms, our ERISA attorneys in California do not seek a settlement in every case we handle.
Our experience guides our understanding of your case. When an insurer offers you an ERISA lawsuit settlement, we will explain to you why it is or is not a fair amount. We are not interested in quick wins. We are determined to get you justice and the full remedy you deserve in your ERISA case.
7. Your case is our personal cause.
When you work with our ERISA lawyers at Kantor & Kantor, you will quickly find that we genuinely care about you. We understand that when you're ill, or a loved one has passed away, or a health or life insurance company denies your claim, you should not have to carry the burden of fighting for benefits you are legally owed. We are here to lift that burden from your shoulders. Learn more about us from our past clients: find out how we've helped others.
If you want skilled representation from an ERISA attorney with deep expertise and extensive experience, you should call our team at Kantor & Kantor. And we have yet another reason why: We give anyone a free 30-minute consultation. You can benefit from our knowledge, regardless of whether we represent you.
8. We have been instrumental in shaping ERISA laws to better protect plan beneficiaries, at both the state and federal levels.
Our ERISA attorneys have submitted briefs to the U.S. Supreme Court in a number of cases. We leverage our extensive knowledge of this area of the law to protect beneficiaries from unfair treatment by insurers.
LEARN ABOUT THESE U.S. SUPREME COURT BRIEFS:
Metzgar et al v. U.A. Plumbers and Steamfitters Local No. 22 Pension Fund et al1.
Workers in a pension plan applied for early retirement, which was granted by the plan administrator. They went to work as managers with another employer which was also party to the collective bargaining agreement that provided the workers their pension benefits. Years later, a new board of trustees decided to reinterpret what "retire" means in the plan and disallowed early retirement benefits. Not only were Metzgar and the other petitioners "cut off," the trustees changed the terms of the plan to require the retired workers to return the benefits they had received for years, with interest. We argue this violates ERISA's anti-cutback rule.
See our Petition for a Writ of Certiori to the U.S. Supreme Court in Metzgar.
Intel Corporation Investment Policy Committee et al v. Christopher M. Sulyma2.
Participants in retirement plans at Intel expected the Investment Policy Committee to make prudent investment decisions for the funds. They were mostly comprised of stocks and bonds. When the market took a downturn in 2008, the Committee shifted direction and increased shares in alternative assets, like hedge funds. We argued this put the clients at financial risk and the Committee violated its fiduciary duties as defined by ERISA.
See our Amicus Curiae brief in support of Petition for a Writ of Certiori to the U.S. Supreme Court in Sulyma.
James J. Thole and Sherry Smith v. U.S. Bank, N.A. et al3.
We submitted an amicus curiae brief, in support of the Pension Rights Center.
Participants sued a number of fiduciaries for $748 million alleging they made imprudent, non-diversified, disloyal and self-interested investments. They sought to recover not only any profits those fiduciaries received, but also losses suffered by the petitioners. They sought equitable relief that would call for a change in investment strategy and removal of those fiduciaries who were sued.
See our Amicus Curiae brief in support of Petition for a Writ of Certiori to the U.S. Supreme Court in Thole.
What Insurers Don't Want You to Know About Denials
It may not come to you as a surprise that insurance companies are most concerned about their bottom line. This means the companies are motivated to deny claims, so they don't have to pay out benefits. On staff at these companies are plan administrators who evaluate a large number of claims each day and will look for any reason to deny them. Medical professionals are also on staff at insurance companies.
ERISA law dictates that a medical provider of equal training to your practitioner should evaluate the medical details of your claim. For example, if you make a long-term disability insurance claim because a head injury has made it impossible for you to work, you will likely have a neurologist who evaluated your condition. This means a neurologist should review your claim for the insurance company so that any notes provided by your provider will be evaluated by an equally trained one, instead of, say, an obstetrician. While this ERISA rule is in place, it is not always followed. Our ERISA attorneys look for issues like this to help prove why a denial was unfair.
The Devil Is in the Details with Insurance Claims
In insurance claim denials, sometimes the devil is in the details. If your neurologist notes that you have cognitive impairment that makes it impossible for you to work, they may add this information to your file with brief notes that they believe make clear your condition merits long-term disability benefits. However, the provider at the insurance company may interpret these notes very differently. In fact, they are motivated to find ways to deny your claim. While a logical step would be for the insurance company doctor to contact your provider to seek clarification or added details, sadly, this level of effort almost never happens.
Our ERISA lawyers have handled far too many cases that involve insurance company doctors failing to pursue the details necessary to make a fair decision about a claim. Choose a Lawyer to Fight a Denial of Your ERISA-Governed Life, Health, or LTD Benefits
Legal Specialists Appealing your ERISA Case
Our ERISA Appeals Lawyers Will Guide You
An interesting element of ERISA is the appeals process. In any denial of a claim, the plan beneficiary is required to go through an appeal prior to seeking legal action in court. Many of our clients don't fully understand this requirement. In addition, ERISA law requires that an appeal must be filed within 180 days of the initial denial.
There is good reason for the ERISA requirement that a denial must be appealed before moving to litigation. It promotes the efficient resolution of disputes and encourages plan administrators to resolve disputes fairly and quickly. Failure to timely exhaust administrative remedies can result in the dismissal of a lawsuit.
While our ERISA lawyers are ready to help you at any stage in the process of your claim, if you don't have legal representation and you are at the appeals stage, you should seek it now. Give our team a call today at 818-886-2525.
Taking Your Case to Court
Who Reviews Your Evidence Under ERISA Law
Many courts have decided that in an ERISA lawsuit, the court's consideration of evidence depends on the standard of review that applies. This is an incredibly important detail of an ERISA lawsuit. If the Court decides that the discretion lies with the plan administrator, then the insurance company's plan administrator will evaluate the evidence. The only way a court may reverse a decision based upon the plan administrator's analysis is if it is deemed "arbitrary and capricious." For obvious reasons, this standard of review is not ideal. Our skilled ERISA attorneys know how to prepare a compelling case to help move the weights on a seemingly unbalanced scale.
What if the Plan Administrator Abused the Power of Discretion?
If the court finds the plan administrator's determination is to be reviewed under the abuse of discretion standard of review, the court is generally limited to the evidence that was before the plan administrator at the time the decision was made. This is known as the administrative record. The administrative record is a collection of all the documents and other materials that were presented to or considered by the plan administrator during the benefits determination process.
The court may only consider evidence that is part of the administrative record unless there are exceptional circumstances that justify expanding the record. Exceptional circumstances may include procedural irregularities or evidence showing biased plan administration due to a structural conflict of interest.
Evidence Under the De Novo Standard of Review
Under the de novo standard of review in an ERISA case, the court will review the case anew, without giving any deference to the plan administrator's decision. In such cases, the court may consider any evidence that is relevant and necessary to resolve the dispute.
It's important to note that the types of evidence that may be considered in an ERISA case under the de novo standard of review can vary depending on the specific facts and circumstances of the case. Even under the de novo standard of review, most courts will limit the evidence they consider to the information contained in the administrative record.
Given the many complexities ERISA laws bring to a legal case, hiring an experienced ERISA attorney can be critical to the success of your case.
Our California ERISA lawyers at Kantor and Kantor, LLP, have the knowledge, skills, and experience necessary to navigate the complex legal framework, and develop and present convincing evidence. We leverage all that we can offer to obtain a favorable outcome for you.
ERISA Litigation Remedies
When our ERISA attorneys put together an appeal for you, we are thorough in our research and documentation. We make sure to capture all medical records provided to the plan administrator at your insurer and are meticulous in our examination of what steps their medical provider did or did not take in the review of your claim. This approach helps us win appeals, and it prepares us to take your case to court if necessary. If you are denied benefits or believe that your plan has not managed your claim properly, you may be able to file a lawsuit under ERISA.
ERISA provides several potential remedies for plan participants who prevail in these lawsuits, including:
An award of the benefits that were improperly denied.
Attorneys' fees and costs.
An order requiring the plan to comply with ERISA's requirements or the plan's terms.
ERISA does not provide for extra-contractual damages. This means that items like emotional distress and punitive damages are not available in an ERISA lawsuit. This is one way in which the federal ERISA laws are different from insurance bad faith cases where state laws govern unfair insurance denials for those who purchased their insurance privately.
Our Kantor & Kantor California ERISA attorneys take on cases we are confident we can win. We will dedicate our firm's resources to winning your case and getting you the legal remedies that you deserve.
What About State Laws Governing Insurance Denials?
As a federal law, ERISA generally takes precedence over state laws — this is known as "pre-emption." With ERISA pre-emption, your legal remedies in your insurance denial case are limited to those available under ERISA. A "legal remedy," also known as "damages," is the compensation you can receive in a settlement or in a court victory. The compensation you might obtain under California's insurance bad faith laws will not apply if your policy is employer-provided and governed by ERISA.
This distinction between state and federal regulations is just one way in which ERISA is a highly complex area of law. When you look for a California ERISA lawyer to handle your case, be sure they have detailed knowledge of the law, as well as extensive experience with a range of cases.
We Are People Helping People
Our Goal Is to Use Our Skills to Make a Difference
Our team of California ERISA lawyers at Kantor & Kantor, LLP, are dedicated, talented, experienced attorneys who will zealously fight to get you the full benefits you deserve. We have a deep bench on our team. When you work with our ERISA law firm, our expertise is exceptional because we not only have decades of experience, but we have a large team of attorneys who work together to obtain the best outcome possible in your case.
The insurance company may treat you like a file number. We treat you like a person.
We also fully understand that our compassion for your situation is important. We will listen to all you have to share about your case. We will ask for clarification. We know that the sooner you get your benefits, the better, but we also don't cut corners. If we are confident that we can win a substantial amount by going to court instead of taking a settlement, we will advise you of that option.
You have every reason to get help from our team today. Why wait? Give us a call at 818-886-2525 and get your free 30-minute consultation. We are ready to roll up our sleeves and help you.
Sources
1 Petition for Writ of Certiorari, Metzgar et al v. U.A. Plumbers and Steamfitters Local No. 22 Pension Fund, et al, (2022) (No. 20-379).
2 Petition for Writ of Certiorari, Intel Corporation Investment Policy Committee et al v. Christopher M. Sulyma, (2019) (No. 18-1116).
3 Petition for Writ of Certiorari, James J. Thole and Sherry Smith v. U.S. Bank, N.A. et al, (2019) (No. 17-1712).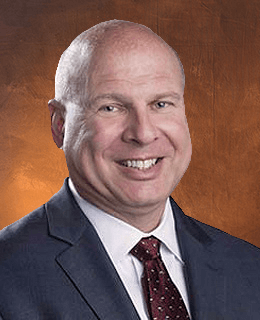 Attorney Glenn R. Kantor
Glenn Kantor is a founding partner of Kantor & Kantor LLP. As a young attorney, Glenn saw the injustice of wrongful insurance denials and created a law firm to represent individuals seeking to obtain their rightful benefits. Glenn is committed to ensure that clients receive the benefits they are entitled to under their insurance policies or group health plans. [Attorney Bio]