California Long-Term Disability Lawyer
Were You Denied Long-Term Disability? We Can Help
Upon receiving an insurance company's denial of your long-term disability claim, ("LTD") you likely feel lost, if not at the end of your rope. Your illness or injury makes it hard, if not impossible, to work. You don't know how you'll manage your bills. You believed the LTD coverage was there to protect you and your family if you couldn't work. Now, you have made a claim, and the insurance company has taken your already fragile situation, and crushed you like an eggshell. You likely don't know what to do or where to turn.
When you receive that denial, your first step should be to speak with our long-term disability lawyers. For over 30 years, Kantor & Kantor attorneys have been at the forefront of the fight to assist individuals in receiving their long-term disability benefits.  We have successfully contested, litigated, and prevailed in thousands of disability cases against employers and insurance providers.  We have also been at the forefront of expanding the law to clarify the rights of individuals whose LTD claims have been denied. 
Many lawyers will want to take your case in the hope of doing a little work and obtaining a quick settlement. That is NOT how Kantor & Kantor works.   When we take your case, our law firm is fully behind you, and is prepared to take your case to Court and win it. We do not settle for pennies on the dollar. We dedicate ourselves to protecting your rights and needs.
Long-Term Disability Attorneys with the Expertise You Need
Our accomplished long-term disability attorneys possess extensive expertise in battling insurance companies on behalf of our clients. When you work with our team, our compassionate attorneys understand the situation you are in, and the obstacles before you. We have an unsurpassed track record of helping clients grappling with long-term disability insurance denials. Our attorneys possess not only a unique understanding of the upheaval and stress caused by an unforeseen claim rejection, but also have a proven track record of obtaining benefits for our clients by convincing the insurance company to pay the claim.
Many long-term disability policies are provided through employers. Employers establish what are known as Long Term Disability Plans, and fund them through the purchase of group disability insurance policies. The real decision makers are the insurance companies issuing the policies. If coverage is provided by an employer, they are typically governed by a Federal law called the Employee Retirement Income Security Act ("ERISA"). Our attorneys have deep and unsurpassed expertise in this area of law and are exactly who you need to fight for you to help you obtain your benefits.
Trust the experience, expertise, and winning record of our long-term disability lawyers at Kantor & Kantor. Call us at 818-886-2525 for your free, 30-minute initial consultation and you'll find out why so many clients rely on us.
Why Choose Kantor & Kantor as your Long-Term Disability Lawyers
Compassionate Long-Term Disability Denial Attorneys with a Winning Record
When you need long-term disability, you've already suffered from serious illness or injury for an extended period. The last thing you need is to face a difficult battle for the benefits you need and deserve. If your LTD claim was denied, you need attorneys who have a long history of fighting these cases and winning. Kantor & Kantor is your best option. Our team has a national reputation for its expertise in insurance law, and particularly its expertise in handling LTD claims, governed both by State and Federal law.
There are several compelling reasons to choose our attorneys at Kantor & Kantor to provide you with legal representation to get you the remedy you deserve in your case:
Our strong record of WINNING cases, not just settling cases for whatever we can get.  This includes pursing cases at the appellate level and winning them.
Our unsurpassed knowledge of federal ERISA law and the Insurance Codes of the individual states.
Our litigation experience in bad faith law, including filings with the Federal Circuit Courts of Appeal, as well as the U.S. Supreme Court, to establish laws to advance better protections of workers' benefits.
Our reputation for expertise in insurance law. When you ask others in the legal profession who they would hire if their friend or relative needed an LTD lawyer, we are confident Kantor & Kantor will be the first name on their list! You'll get this answer whether you ask a judge, the defense attorneys against whom we litigate, or the mediators who often are called in to attempt to resolve LTD cases.
Our dedication to our clients, which is illustrated by their testimonials.
Winning results are great, but the journey there means working closely with clients along the way. We have deep compassion for and commitment to our clients.
ERISA Expertise
Our attorneys have an in-depth understanding of ERISA federal court proceedings, complex administrative appeal processes, and state and federal appellate practice. We have developed a national reputation for winning LTD cases by ALWAYS putting our clients first, and by fighting incredibly hard on their behalf.  Most LTD claims are governed by ERISA, and it is a complex and not easily understood area of law. We have unparalleled experience in using the law to our clients' advantage, and dealing with a variety of constantly evolving insurance company strategies to deny claims. We know how to counter them, and win.
We Are Long-Term Disability Attorneys with a Reputation for Taking Cases to Court
We are the firm that insurance companies fear because we are exceptionally skilled litigators, who fight to win! This means that while we work hard to obtain the outcome you deserve in settlement negotiations, if the offer is too low, we will be ready to take your case to court. Because our attorneys at Kantor & Kantor are always prepared to take your case to trial and win, insurer respect us. They know that when we say, "we will see you in Court," we are very serious. They know we won't accept lowball settlement offers. As a result, they pay us the highest possible settlements to avoid going to trial.
Before you consider hiring another firm, make sure they have an established track record of taking cases to trial and winning. Certain firms are notorious for being "settlement mills."  They take every case they can, and then settle them quickly and cheaply. They almost NEVER take a case to trial. Insurers know who these firms are and are thrilled when they are their insured's representative. They know they will get away with a cheap settlement. So, when you are deciding who to hire to handle your LTD cases, ask for a list of the cases the firm has litigated and WON. If they don't have a list, HIRE SOMEONE ELSE.  Learn more abour our track record: review a partial list of our LTD wins.
One Example of Many: A Victory for a Long-Term Disability Client
A recent success story involves a client bringing a long-term disability claim for back pain and depression. The client suffered from lumbar degenerative disc degeneration, making sitting for more than a few hours a day painful. The client's ongoing back discomfort led to intrusive beliefs that he would always be in pain and would never lead a normal, pain-free life. The client stopped getting his back pain treated when his depression became worse because he had given up on feeling better.
He filed a long-term disability claim, but it was rejected. According to the insurance, the back pain and the sadness were not severe enough to keep the client from performing his job tasks.
We challenged the insurer's decision to deny the client's claim, arguing that the client's pain and depression were incapacitating combined because each disease was made worse by the other's coexisting presence. After review, the insurance company agreed and overturned its previous decision.
How Our Long-Term Disability Insurance Attorney Can Help You
Disability claimants who are wrongfully denied long-term disability compensation can fight back against insurance providers with the assistance of our team at Kantor & Kantor. We have prevailed in our battles against denials from various national insurers.
We advocate for claimants in all forms of LTD disputes, including those involving employer-paid insurance policies that deny payments and are governed by the Employee Retirement Income Security Act (ERISA). Our California based long-term disability both in California, and throughout the country. We have extensive history in handling both ERISA and non-ERISA claims for disability benefits.
California law, as well as the laws of many other states, provides protections for insureds whose claims are denied in "bad faith."   Bad faith is the "unreasonable" denial of a claim. Our disability insurance lawyers can advocate using the protections afforded by bad faith laws to give you every opportunity to obtain the compensation you deserve if your claim for benefits is improperly denied.
What is Long-Term Disability Insurance?
Employers want their workers to be healthy, and able to properly perform their jobs. At the same time, if they have sick or injured workers, they don't want them to either stay at work while not being able to perform their job duties or leave work and have no income to allow them to pay their bills. To assure neither of these things happen, employers purchase for their employees (or make coverage available for their employees to purchase) Long Term Disability policies from insurance companies. Typically, these policies pay 60-65% of an insureds' working income if they are disabled for long periods of time — usually longer than 90 days. If an employee remains too injured or ill to work, the benefits may remain in effect until normal retirement age, which is now 66-67, depending on your year of birth.
If the policy is an individual one, state laws, such as the California Insurance Code, apply. However, the Employee Retirement Income Security Act (ERISA) governs coverage if an employer acquires the policy as a method of funding its employer provided LTD benefit plan.
Denial of Your Long-Term Disability Claim
Insurance providers will charge high premiums for years, yet they will often reject valid claims on pretextual grounds, or misconstrue or outright ignore facts in order to deny claims. Common tactics insurance companies use to reject LTD claims include claiming the medical documentation supporting the loss is incomplete or is not "time contemporaneous." For example, an objective test, such an as MRI or blood test, was not obtained until months after an employee stopped working. The insurance company then claims it can't know that the testing shows results which were present when the employee stopped working. Court after Court has instructed insurance companies that their denials are not valid. But because insurance companies know that most people will just give up when faced with a denial of a LTD claim, they continue to issue denials nonetheless.
The only way you can win is NOT to give up, and to retain experienced attorneys who are both willing and able to fight on your behalf.
When and Why You Need Kantor & Kantor ERISA Long-Term Disability Lawyer to represent you.
ERISA is very complicated, and insurance companies use it to their own advantage. It is often the case that unrepresented insureds make mistakes during the initial application. Unfortunately, when they challenge the denial of a group disability claim it too often ends up depriving them of their benefits. The mistakes they make are those which could be avoided if they had the counsel of experienced and competent ERISA attorneys.
ERISA strongly favors insurance companies. Only insureds who hire ERISA attorneys to advocate for them find themselves on equal footing.
The original purpose of ERISA was to safeguard employee pension benefits. It was never meant to be used to regulate the insurance industry.  That oversight was the purview of the State Courts. However, almost 50 years ago, the U.S. Supreme Court, in a very questionable decision, decided that employee benefits such as health, life, and LTD insurance benefits were governed by Federal Law. As a result, the consumer-protection state laws controlling insurance were superseded or preempted by ERISA.
Because there are no real damage remedies afforded by ERISA, group disability insurers began a reign of terror which has never ceased. They have been denying ERISA governed claims which they would NEVER have been denied if the claim was governed by State Law. ERISA, which was intended to protect citizens from employers who failed to protect their pension plans, has been turned into a tool by disability insurance carriers to deny sick and injured workers the disability benefits they are entitled to receive.
Unfortunately, without the help of an experienced long-term disability claim denial attorney, the average person will not be successful in challenging a denied claim under ERISA, given its complexity. Even when a case goes to trial, sometimes, judicial decisions are insurer biased.
How Our Deep Knowledge of California Laws Works to Your Advantage
After a claim is denied, the consumer can take effective legal action with the aid of an experienced long-term disability insurance attorney. The insurance company stands to gain significantly from each claim it rejects. From the insurer's perspective, it is to their financial advantage to deny legitimate claims in bad faith, even if they are aware that in some small percentage of cases, they will lose in Court and have to pay both the benefits, and their insured's attorney's fees. Insurance companies play the odds and the numbers.  They know that if they deny, deny, deny, their conduct will be profitable for them in the long run. It is only the insured who hires a good ERISA lawyer who will be able to buck the odds and prevail on their claim for LTD benefits.
If you were fortunate enough to have purchased your disability policy separate from your employer, or your employer is exempt from ERISA, (government employees are typically exempt) your claims will not be governed by ERISA. Instead they will be governed by the law of the state where you purchased your policy, or where you are residing when the claim is denied. State laws often provide you the right to obtain damages beyond your benefits if the claim denial is deemed to have been unreasonable, or in "bad faith."
When a claim is rejected after you purchase an individual policy coverage, the burden of proof is the same as in a civil trial. To prove your disability, you must provide a preponderance of the evidence. You have a right to have your case decided by a jury. If your case is strong enough, the jury may be able to award you money far in excess of the amount the insurance company would have paid you had it not issued an improper denial of your claim.
How to Appeal a Long-Term Disability Claim Denial
If your claim is governed by ERISA, the Federal Law mandates that if your original claim is denied, you have to be given the opportunity to appeal the denial by submitting additional evidence to support your claim. Also, you are to be given the LAST WORD as part of the process.   While you are always given the right to appeal, that right could be your downfall. Strict time limits apply to appeals, and insurance companies will try and lead you to believe that you can, BUT DON'T HAVE TO, appeal the denial.
In fact, if you don't appeal, you will likely be forever barred from proceeding to file a lawsuit. Equally important, only the information provided to the insurance company as part of the appeal process will be considered by a judge if you proceed to court. These are things the insurance company will not only fail to tell you, but they will also actively try and hide these facts from you.
If ERISA does not apply to your long-term disability plan, or you purchased a policy independently of your employer, you might be able to sue instead of appealing the denial. How to proceed will depend on the law and your policy terms. An expert long-term disability lawyer can analyze your insurance and offer guidance on what to do next.
Certain provisions of ERISA make it challenging for claimants and more advantageous for insurance companies. The "abuse of discretion standard" is the approach applied to review rejections in most ERISA cases. Insurance companies are given the "benefit of the doubt" under this criterion in making their coverage determinations. Many states have effectively banned insurance companies from giving themselves discretion to deny claims. However, others have not. You need to make sure your lawyer understands these concepts and deals with them appropriately.
As stated above, all supporting evidence for your claim must be submitted as part of your appeal of the claim denial.  If you don't submit it timely to the insurance company, the Court will likely not consider it if your case goes to trial.  Due to ERISA regulations, LTD claimants cannot submit new material that was not initially included in the administrative appeal. This is why consulting with our attorneys at Kantor & Kantor can be beneficial to ensure, from start to finish, your claim for benefits is properly handled to ensure you avoid pitfalls which could deprive you of your benefits.
What to Do if You Are Denied Long-Term Disability Benefits
Insurance companies have a reputation for rejecting claims using both specious and questionable rationales. Misclassifying or understating your medical condition could be the insurance companies' justification for an unwarranted rejection. Conversely, a benefit denial may occur due to an application error, a lack of acceptable medical documentation, or the applicant's inability to fulfill the insurer's policy requirements. Insurance companies will sometimes interpret their own policies in such a manner as making a successful claim almost impossible. (A classic example is an insurance company denying a traveling salesperson's claim on the ground that while they incontrovertibly cannot travel due to an injury, and their own employer makes them travel, some other fictitious employer might let them work without traveling. The insurance company denies the clam, while simultaneously claiming they insure your ability to perform your own occupation! The insurance companies response? "we insure your OCCUPATION, not your individual JOB!" Courts have told insurance companies again and again that these denials are improper. Does it stop them, NO, IT DOES NOT! What will? An experienced disability lawyer.
If you are denied benefits, under ERISA, the only method to obtain your benefits is appealing, and satisfying all possible reasons the insurance company will give to deny your claim. You will likely not be equipped to make the right arguments absent the help of an insurance lawyer.
Appealing Denial of Long-Term Disability Benefits
Reading your denial letter is the first step in appealing a long-term disability denial. You need to be aware of the specific reasons why your claim was rejected and what documentation you must provide to rebut the reasons set forth by the insurance company for denying your claim.
Any and all supporting evidence for your claim in your appeal must be provided. Due to ERISA regulations, LTD claimants cannot later submit new material that was not initially included in the administrative appeal.
Your insurance provider may attempt to enforce brief deadlines by which you must submit your appeal under ERISA. You need to know how many days you have to appeal, and how to get more time when it is required.
The amount of time you have to submit your appeal will depend on when you first submitted your claim, as the time limits have changed over the years. Claims filed within the last twenty years provide you with no less than 180 days to appeal the denial of your claim.  However, if your claim is denied, DO NOT DELAY.  IMMEDIATELY REACH OUT FOR ASSISTANCE. Most of the information you will need will come from your doctors, and it may take them a long time to respond.  We sometimes must decline to represent a claimant when they have waited too long to contact us. In any event, these strict deadlines must be adhered to, or you will forever be foreclosed from pursuing your claim.
Work with Our Team at Kantor & Kantor If You're Denied Long-Term Disability
Once your claim has been denied, you will hopefully make the decision to seek professional help. You should know that the vast majority of ERISA attorneys, including Kantor & Kantor, work on a contingent fee basis, which means that we do not get paid by you to take your case. Rather, our fees come out of the monies we obtain for you from the insurance company.  Do not let the inability to pay a lawyer stop you from seeking assistance.
If you have decided to hire a lawyer, the next question you must answer is which lawyer do I hire.  We have written a guide for how best to select a disability attorney. It can be viewed by clicking here. However, in summary, we would want you to know that our insurance lawyers at Kantor & Kantor are experienced in providing persuasive evidence documenting the disabling nature of these conditions, and insurance companies are well aware of our capabilities. Whether your LTD case is governed by state law or by ERISA, we have the expertise you need to fight the denial of your long-term benefits claim. With our dedicated support, we will guide you through the full legal process from filing a claim to an appeal, to negotiations, and, if necessary, to court. We will protect your rights every step of the way and dedicate ourselves to securing the full LTD benefits you deserve.
For your free consultation, give us a call at 818-886-2525 today for help from one of our skilled attorneys.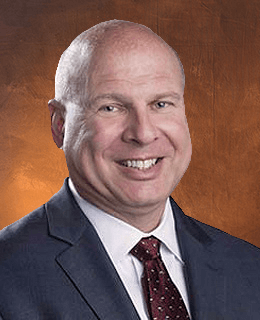 Attorney Glenn R. Kantor
Glenn Kantor is a founding partner of Kantor & Kantor LLP. As a young attorney, Glenn saw the injustice of wrongful insurance denials and created a law firm to represent individuals seeking to obtain their rightful benefits. Glenn is committed to ensure that clients receive the benefits they are entitled to under their insurance policies or group health plans. [Attorney Bio]