Our Insurance Trial Attorneys Represent Policyholder's Rights in Insurance Bad Faith Litigation
Homeowner's Insurance Claims
As a homeowner, you take the necessary steps to protect yourself in the event of a natural disaster or unexpected event by purchasing homeowner insurance. If your home was damaged or destroyed, you have a reasonable right to expect your insurance provider to pay out your claim according to your policy.
However, millions of fire, flood and earthquake claims are denied every year, with insurers arguing that damage is not covered, or that coverage lapsed, or that the property is underinsured. This leaves homeowners wondering how they will be able to pick up the pieces and move forward with their lives.
Get Your Claim Paid!
At Kantor & Kantor, LLP, we help homeowners take on major insurance companies and fight to have their large loss claims paid. If your coverage has been disputed or denied, our large loss property claim attorneys can help you take the necessary steps to fight back.
We have a long, proven track record of success and are ready to put our powerful reputation and years of experience on your side. There are absolutely no fees whatsoever unless we are successful in getting your claim paid.
Contact us online or call 818-886-2525 to request your free consultation with our reputable homeowner's insurance claim attorneys in California today!
Fire Damage Claims
At Kantor & Kantor, LLP, our attorneys have the skills, experience, and tenacity you deserve. Get to know more about our team, the types of cases we handle, or get started with us by completing a contact form today.
Flood Damage Claims
In California, homeowners' insurance does not cover damage caused by flooding, though it sometimes covers other types of water damage. Generally speaking, in order to protect yourself and your property in the event of a flood, you must have additional flood insurance. You may even be required to purchase such coverage by your mortgage lender, depending on where you live and other factors.
Flood insurance provides protection for a range of flood-related damage, including:
River overflows
Tidal and inland water overflows
Mudflow over typically dry regions
Levee breaks
Storm-related flooding
Flash floods
It's important to note that flood insurance doesn't usually cover earth movement, such as landslides or sinkholes, even when such events are caused by flooding. For this type of damage, you may be covered by your homeowners' insurance or you may need to purchase additional coverage.
It's important to understand the exact language of your policy in order to understand what types of flood- and water-related damage you are covered for.
If you need assistance filing a claim—or if your claim has been denied—turn to our California flood damage claim attorneys for immediate assistance.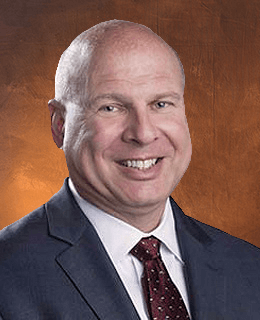 Attorney Glenn R. Kantor
Glenn Kantor is a founding partner of Kantor & Kantor LLP. As a young attorney, Glenn saw the injustice of wrongful insurance denials and created a law firm to represent individuals seeking to obtain their rightful benefits. Glenn is committed to ensure that clients receive the benefits they are entitled to under their insurance policies or group health plans. [Attorney Bio]