California Eating Disorders Insurance Denial Lawyer
Was Your Eating Disorders Claim Denied?
Health insurance helps Americans live with all kinds of illnesses and injuries every day. However, some conditions present more difficulties than others when it comes to claiming these much-needed benefits. Sadly, despite the devastation they cause, eating disorders are among the most challenging conditions when it comes to insurance.
As an eating disorder claim denial attorney, we fight health insurance companies on denied claims every day. We are highly experienced and very successful in this area of the law.  If you're struggling with your recovery from one of these disorders due to a wrongful denial or delay of benefits by your insurer, we can help.
Get the expertise you deserve as you fight your eating disorder claim denial. Call our team at 818-886-2525 today for your free, 30-minute consultation.
Why Choose Our California Eating Disorders Insurance Denial Lawyer?
Health Insurance Cases Involving Eating Disorders Are Highly Complex
Eating disorders are serious but treatable mental and physical disorders. As mental health issues go, eating disorders can be more difficult to treat than other health conditions. Relapses are common, and recovery may require long term treatment at different levels of care.
As we discuss in this post, insurance companies have many strategies for denying benefits related to eating disorders. They'll try to say a given patient's illness is untreatable, that a given course of treatment is not medically necessary, or that a claimant is not unwell enough to qualify for benefits. Because eating disorders are not understood as well as other conditions, the health insurance industry gets away with this approach.
Remember, insurance providers are for-profit organizations. They'll explore any possible avenue to reduce their liability in relation to your benefits payments, or to avoid paying out on your claim altogether. Insurance companies are more than happy to wade into unethical and legally dubious waters in their efforts to keep you from the health insurance benefits you deserve.
Kantor & Kantor, LLP deals exclusively with disputes related to insurance and retirement benefits. Plus, founding partner Lisa Kantor has been a nationally-recognized campaigner for the rights of those suffering from eating disorders for 16 years, litigating a series of high-profile cases involving the denial of crucial benefits to people with these conditions.
Because we do so much work on cases like yours, we know exactly how to fight them every time. We're familiar with the strategies health insurance companies use to deny benefits to eating disorder patients, and we know how to counteract them.
We're also very well-versed in the law around ERISA, the body of federal legislation that governs most employer-sponsored insurance plans. We'll go into more detail on how important this is later in this post.
As well as all this, we have a universal reputation for being excellent at what we do. If you look at our client reviews, you'll see dozens of glowing recommendations for our legal services. If you read about our results, you'll quickly see the impressive wins we've secured on behalf of people in need.
It's not just former clients who recommend us, either. Lawyers, mediators, and judges have referred clients to us because they know our attorneys are highly skilled and out in front of developments in statutes and case law.
We're the law firm insurance companies fear because we'll always fight aggressively to get the best results for our clients. We have a winning reputation at trial and are aggressive in settlement negotiations.
How We Can Help
If your health insurance claim related to your eating disorder is denied, or your insurer only agrees to pay you a smaller amount of benefits than you truly need, you'll need an expert eating disorder health insurance lawyer to help you fight your case. This area of the law is simply too complex for you to navigate unassisted.
However, our role is about much more than fighting court battles. 
When you come to us for a free initial consultation, we'll help review your claim and denial letter to understand the reasons why you're not getting the payments you need. This review can identify if there was an error or misinterpretation, if additional documentation is needed, or if your insurance company didn't properly follow legal or procedural requirements.
From there, we can guide you through the appeal process. Your insurance policy may use the phrase "request for review" of a denial, which is synonymous to an appeal. This may involve submitting additional documentation, such as medical records or expert opinions.
After filing a lawsuit, there will be opportunities to negotiate a settlement before going to court. If none of these bear fruit, we'll bring the strongest possible case before a judge and jury. If you'd like to learn more about high-profile eating disorder cases in which we've delivered outstanding results for clients, please look here and here.
Besides all this, we'll offer you emotional support on every step of your journey. At Kantor & Kantor, LLP, we're people helping people, and we know exactly how traumatic this process can be.
What Eating Disorder Treatments Does My Insurance Company Cover?
Patients with eating disorders receive care in one of three broad frameworks including:
Inpatient hospital care
Outpatient care
Residential care.
Inpatient treatment requires the patient to stay in a medical facility 24 hours a day. This type of care is primarily reserved for people whose eating disorder places them at risk of immediate death without appropriate treatment and observation.
Outpatient care, on the other hand, requires patients to come to treat with a therapist or dietician one or more times a week  to receive treatment while patients live as they would in their homes.
Residential care happens in a residential treatment center or setting where a patient lives and receives treatment from professional support staff for the duration of the program. Residential care typically lasts longer than in-patient care, which occurs briefly but with intense treatment.
Insurers are required to y cover all levels of care for eating disorder patients. However, as discussed above, insurers will try to avoid payment by stating that the level of care is not medically necessary. This is why you need the help of a specialist – a denied eating disorder claim attorney.
Does ERISA Provide Insurance Coverage for Eating Disorder Treatment?
The Employee Retirement Income and Security Act of 1974 (ERISA) is a body of federal legislation regulating employee benefits like disability, pension, health, and life insurance plans. So, if yours is an employer-sponsored health insurance policy, it probably falls under the authority of ERISA, though there are some exceptions to this.
ERISA sets out a host of requirements for providers of employer-sponsored insurance plans. Many of these benefit policyholders like you because they impose standards and requirements to which insurers must adhere, thereby protecting your interests. However, the law is highly complex and sets out specific processes that claimants must follow when challenging adverse benefit determinations on claims, so there are drawbacks to it as well.
For this reason, it's crucial that you hire a lawyer for denied eating disorder insurance claims with an extensive background in ERISA cases if you want to emerge from a dispute like this with a positive result.
What Type of Eating Disorder Does Insurance Cover?
The Diagnostic and Statistical Manual of Mental Disorders, Vol. 5 (commonly known as DSM-5) features information and classifications about all mental disorders recognized by the American Psychiatric Association (APA). Any eating disorder featured in DSM-5 may potentially make you eligible for benefits under a health insurance policy with suitable coverage.
This includes the following food-related disorders, among others:
Binge-eating disorder
Avoidant/restrictive food intake disorder (ARFID)
Bulimia nervosa.
It's important to note that there are diagnostic standards, set out by DSM-5, that physicians use to determine whether a given patient has an eating disorder or not. It's not sufficient to self-report symptoms of problematic behavior around food and expect to start receiving insurance benefits right away.
In the case of anorexia nervosa, for instance, DSM-5 sets out the following requirements for diagnosis:
Restriction of energy intake relative to requirements, leading to a significantly low body weight in the context of age, sex, developmental trajectory, and physical health.
Intense fear of weight gain while underweight.
Disturbance in the way in which one's body weight or shape is experienced, undue influence of body weight or shape on self-evaluation, or persistent lack of recognition of the seriousness of low body weight.
In order to confirm you have an eating disorder for the purposes of your insurance claim, you'll have to visit your physician and have them issue an official diagnosis. You may also need to undergo an assessment by a doctor who specializes in eating disorders or similar psychiatric conditions. Unfortunately, specialists in this area are not always as authoritative as you might think; to learn more, read our guide to healthcare professionals specializing in eating disorders.
A Denied Insurance Claim for an Eating Disorder
Insurance companies deny claims for several reasons. Common grounds for eating disorder insurance claim denial include some of the following:
You previously received treatment for an eating disorder, and it did not work.
You failed to provide medical evidence to support your claim.
You missed previous treatment appointments.
Your insurance policy does not cover your specific eating disorder.
You are not experiencing any complications related to your eating disorder.
You should receive treatment at a lower level of care.
Sometimes, however, insurers deny eating disorder claims without offering any reason for doing so. This is often an indicator of bad faith conduct on the company's part. Any time your eating disorder claim is denied, there are two courses of action you need to take to strengthen your case, namely:
File an administrative appeal (aka "request for review"): If your insurer has denied your claim, you should file an administrative appeal with medical evidence of your eating disorder. You should also include any other evidence that may prove your case. This will make it much more difficult for the company to plausibly argue that you don't have an honest claim for benefits under your policy.
Receive treatment: If you have yet to start receiving treatment, you must begin. If you were undergoing treatment before the denial, you must continue with it and follow your doctor's recommendations. While you focus on your treatment and recovery, your lawyer can commence the appeal process.
Eating disorder treatment is often costly. Depending on your circumstances, however, your insurer may be liable to reimburse you for any out-of-pocket costs you incur if you file a successful appeal or lawsuit.
Frequently Asked Questions (FAQs)
Why Did My Insurance Company Deny My Eating Disorder Treatment Claim? 
Common reasons for denials of eating disorder claims include a lack of medical evidence, failure to try a lower level of care, and failure to follow medical instructions. However, these reasons are often exaggerated or otherwise invalid.
How Can I Improve My Chances of Winning My Appeal for a Denied Claim?
To improve your chances of success at the appeal stage, you must present as much medical evidence as possible. Your treating physician's written or recorded testimony is particularly important. Our eating disorder health insurance appeal lawyer will help you gather all the documentation you need for an appeal.
What Happens if the Administrative Appeal Is Not Decided in My Favor?
If the result of your "request for review" of your denial, or administrative appeal ruling, does not favor you, the next step is to take action in court. Should the judgment in court not favor you, our California eating disorder lawyer may file an appeal.
Get in Touch with Our Eating Disorder Treatment Denial Lawyer Today
If there is only one law firm you should turn to for eating disorder claim denial, it is Kantor & Kantor. We have an extensive history of fighting these cases and winning. Our attorneys understand just how sensitive your case is and why it's important that we treat you with compassion as well as providing you with the legal expertise we have.
We are the law firm insurance companies fear. Insurers know we'll fight them every step of the way to ensure our clients achieve the best out possible. So, if you have an issue with your health insurance policy, you know who to call.
We'll never charge anyone to tell us their story, so an initial consultation with us will always be free. Call us at 818-886-2525 or fill out the form on our website to start the process.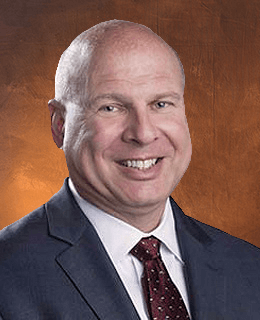 Attorney Glenn R. Kantor
Glenn Kantor is a founding partner of Kantor & Kantor LLP. As a young attorney, Glenn saw the injustice of wrongful insurance denials and created a law firm to represent individuals seeking to obtain their rightful benefits. Glenn is committed to ensure that clients receive the benefits they are entitled to under their insurance policies or group health plans. [Attorney Bio]