Do You Believe Your Insurance Company Acted in Bad Faith?
We Can Help!
Implied in every insurance policy is a "duty of good faith and fair dealing." This duty precludes the insurance company from doing anything to deprive an insured person of the benefits and/or protection provided in the policy. Unreasonable conduct by the insurance company in denying or failing to adequately investigate a claim may constitute a violation of the implied duty of good faith and fair dealing.
How Kantor & Kantor, LLP Can Help With Your Case
The insurance bad faith attorneys at Kantor & Kantor, LLP help consumers in California, Nevada, and beyond who are dealing with insurance companies that fail to act in good faith.
Our firm handles insurance bad faith disputes, appeals, and litigation, including class action lawsuits for:
Schedule you free consultation with our knowledgeable insurance bad faith lawyers by calling 818-886-2525 or contacting us online today!
What is Insurance Bad Faith?
When an insurance company searches for or relies solely upon evidence that supports a denial of an insured's claim, it holds its own interest above that of its insured and has violated the implied promise to deal with its insured in good faith.
An integral part of an insurance company's duty is to diligently seek out evidence that supports an insured's claim.
When the opposite occurs, and insurance companies attempt to deprive policyholders of the benefits and protections they're entitled to, they act in bad faith.
Why Insurance Bad Faith Litigation is So Important
When an insurance company acts in bad faith it can be held liable to pay the full benefits specified under that policy. But simply paying the insurance benefits will often not compensate an insured for all damages and suffering occasioned by the delay, aggravation, and costs associated with a wrongful denial of benefits.
A breach of the implied good faith and fair dealing can subject the insurance company to a whole host of damages beyond those provided in the policy (depending on what state law applies), including:
attorney's fees the insured had to pay to force the insurer to pay the claim
liability for the emotional distress the insurer's breach might occasion on its insured
other consequential damages caused by the breach (such as costs incurred to prevent further damage or to deal with the absence of expected insurance benefits)
punitive damages when an insurer's conduct goes beyond simply being unreasonable and rises to the level of oppressive or malicious conduct
Before any benefits for a breach of the covenant of good faith can be recovered, an insured person must first establish to the satisfaction of the judge or jury that the insurer actually breached the express terms of the insurance contract.
Contact Kantor & Kantor, LLP today to arrange a FREE consultation with our experienced insurance bad faith lawyers.
ERISA Bad Faith Exceptions
Finally, it should be noted, that the additional remedies afforded by a breach of the implied covenant of good faith and fair dealing may not always be available.
This is true (with some exceptions) for insurance benefits obtained under an employment benefit plan (usually health, life and disability insurance) which are governed by the federal law of ERISA (Employee Retirement Income Security Act), instead of local state law.
There are many types of employee benefits that fall under ERISA bad faith law, including the following:
ERISA does not provide for the recovery of benefits beyond those specified in the policy and (in some cases) attorney's fees and costs. Sometimes, it is not readily apparent whether the state bad faith law or the federal law of ERISA will apply. We can help investigate and make that determination for you.
---
---
Our Commitment to Our Clients
While every case is different and must be considered on its own merits, there is one thing consistent about all of our cases, and that is how we treat our clients. If you hire us, we are always there for you, and we aggressively and passionately advance your interests. Equally importantly, our attorneys will maintain the highest level of integrity, and always put your interests first.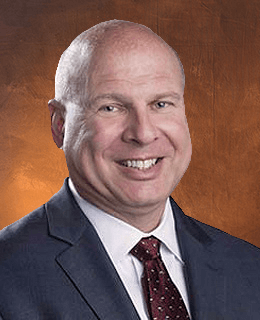 Attorney Glenn R. Kantor
Glenn Kantor is a founding partner of Kantor & Kantor LLP. As a young attorney, Glenn saw the injustice of wrongful insurance denials and created a law firm to represent individuals seeking to obtain their rightful benefits. Glenn is committed to ensure that clients receive the benefits they are entitled to under their insurance policies or group health plans. [Attorney Bio]