Kantor & Kantor Insurance Attorneys Will Fight for You to Get the Treatment You Need
Proton Therapy & Insurance Claim Denial
Following a cancer diagnosis, patients work with their doctor to choose the treatment plan that is the best option for their specific situation. If you are currently discussing these decisions, your doctor may recommend proton therapy as part of your treatment. Unfortunately, insurance companies sometimes prevent cancer patients from receiving the medical attention they need by denying coverage for proton therapy.
If your proton therapy claim has been denied, Kantor & Kantor, LLP can help. With over 20 years of experience fighting insurance claim denials, our California proton therapy insurance lawyers have in-depth knowledge on what to do. We realize just how critical it is that you get the care—and coverage—you need. As such, we work quickly and efficiently to immediately begin the claim denial appeals process and fight for the coverage you are owed.
What Is Proton Therapy?
Proton therapy, otherwise known as proton beam therapy, is a type of radiation therapy used to treat cancer. This type of therapy is similar to the x-ray therapy that is traditionally used for cancer treatment, in that a machine is used to transfer radiation into the body. Unlike typical radiation therapy, which uses x-rays in the treatment process, however, proton therapy incorporates the use of protons to target cancerous cells.
Using a synchrotron or cyclotron machine, protons are sped up, creating energy that can be harnessed in the form of radiation beams that target tumors. When compared to x-ray treatment, there is less radiation that affects other, non-cancerous cells or continuously emits radiation as it is leaving the body. As a more targeted approach to cancer treatment, proton therapy produces less radiation-related side effects.
Get started with us today by completing our contact form or call 818-886-2525 to talk with one of our California proton therapy insurance attorneys at Kantor & Kantor, LLP.
What to Do If Your Insurance Company Denies You Coverage
If proton therapy treatment has been suggested as a part of your cancer treatment course of action, your plans can be disrupted when your health insurance provider denies your claim. Sadly, this is an all-too-common occurrence that leaves many families feeling confused, hurt, and frightened about the future.
You deserve coverage for the cancer treatment you need. The proton therapy insurance denial attorneys at Kantor & Kantor, LLP will advocate for you! If your claim has been denied, the first step is reaching out to a knowledgeable member of our team who can direct you on next steps.
We are available to answer your questions, address your concerns, and guide you through the entire process with care and compassion.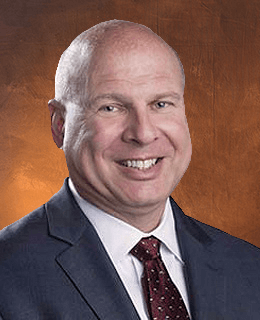 Attorney Glenn R. Kantor
Glenn Kantor is a founding partner of Kantor & Kantor LLP. As a young attorney, Glenn saw the injustice of wrongful insurance denials and created a law firm to represent individuals seeking to obtain their rightful benefits. Glenn is committed to ensure that clients receive the benefits they are entitled to under their insurance policies or group health plans. [Attorney Bio]