Helping You Recover the Disability Benefits You Deserve
Insurance Claims in Oregon
At Kantor & Kantor, LLP, it is our firm's mission to protect the rights of people involved in insurance and long-term disability claims. Our attorneys are dedicated to representing clients throughout the claim process so you can recover the compensation you deserve — we can represent you in disputes with unfair and dishonest insurance providers.
Oregon Office
25195 Southwest Parkway Avenue, Suite 111
Wilsonville, OR 97070
503-744-5994
Our practice areas include:
General insurance matters
Casualty Damage (Homeowners)
For a free consultation with our team of lawyers, send us a message or call 818-886-2525.
Examples of Insurance Bad Faith
Insurance bad faith is an action taken by an insurance company to deny, complicate, or undervalue a claim that is against the law, opposite the policy's regulations, or otherwise unjustified. Insurance companies know that they cannot act in bad faith without the risk of some sort of retaliation, which could include being ordered to pay punitive damages to the claimant. Rather than strictly sticking to the rules and the law, some insurance companies will instead look for new ways to act in bad faith, which results in insurance bad faith taking many, many forms.
Some of the most common forms of insurance bad faith are:
Denying a claim without a valid reason
Delaying every step of the claims process
Refusing to investigate a claim
Offering a small amount for a claim when more is needed
Changing a policy mid-term
Threatening or verbally abusing a claimant
Tips for Negotiating With an Insurance Company
You want the most coverage possible from your insurance policy, so how do you get it? Negotiating with the insurance company might become necessary. But this is typically not something you should do alone.
The best tip we can give you about how to negotiate with an insurance company is to let your attorney do it for you instead. Insurance attorneys understand the tactics of insurance companies and the nuances in insurance law. When a lawyer acts on your behalf during negotiations, you do not need to worry about stumbling into any avoidable legal pitfalls because their knowledge becomes yours.
Was Your Claim Denied? Kantor & Kantor, LLP Can Help!
We expect our insurance company to provide the benefits we need following an injury. Unfortunately, our expectations are not always met. Insurance claims can be denied completely, or policyholders can be subjected to partial claim denials in which they are only allotted a portion of the coverage they need.
Our legal team is experienced in every aspect of the insurance claims process. We understand how devastating it is to be denied coverage in your time of need — we strive to ensure our clients receive the full amount of compensation they are entitled to. If you are not being provided the resources you need by an insurance company, we will do whatever it takes to recover compensation for you. In addition to our experience in the appeals process, we have helped clients recover benefits outside of the processes of their insurance company.
Insurance companies attempt to take advantage of their policyholders by misrepresenting the terms of their contract, delaying the claims process, or wrongfully denying coverage. The lawyers of Kantor & Kantor, LLP can protect your rights in the face of these types of dishonest insurance practices.
Our legal team provides assistance, representation, and support in cases involving issues such as:
Complete claim denials
Partial claim denials
Insurance Bad Faith claims
About Our Firm
With Kantor & Kantor, LLP, you can expect quality service starting with your free initial consultation and continuing throughout your case. In each case, we aim to provide our clients with knowledgeable insight into their situation, dedicated legal evaluation and representation, and a committed support system during difficult, frustrating times.
Our legal team has over 160 years of collective legal experience in every aspect of insurance claim litigation. We understand the insurance industry, the practices of providers, and the needs of policyholders.
How Our Disability Attorneys Can Help
Frequently Asked Insurance Questions
Insurance claims are denied all the time, often without a clear reason. If your claim was denied, then the insurance company might be trying to use bad faith tactics to get you to give up on your claim before it progresses and pays out. Or the denial might be due to a much fairer reason like you did not submit enough information when filling out the initial claim form. An attorney can help you in either situation.
Did you get an unfair settlement offer? You don't have to accept it. In fact, you should never sign a settlement offer or any sort of agreement without first showing it to your attorney. You won't know with certainty if a settlement is fair and considers all of your damages, including future damages, until a second set of professional eyes reviews it. If you get a settlement offer that is not fair, then you should tell the insurer you will review it and return to them before any deadlines expire. Next, call your attorney immediately.
A common form of insurance bad faith that might be the most frustrating is to leave the claimant completely in the dark and outright ignore them. Rather than answering the phone and replying to emails, some insurance companies pretend like the claimant doesn't exist. If an insurance company isn't responding to you, even though you have tried to contact them multiple times, then you should talk to a lawyer right away. Give them as much information you can about the insurer's refusal to help you, like files of emails that have been sent but never answered.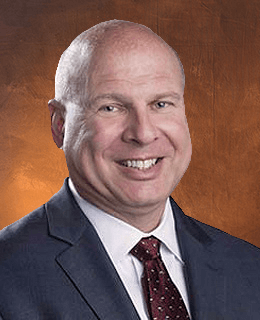 Attorney Glenn R. Kantor
Glenn Kantor is a founding partner of Kantor & Kantor LLP. As a young attorney, Glenn saw the injustice of wrongful insurance denials and created a law firm to represent individuals seeking to obtain their rightful benefits. Glenn is committed to ensure that clients receive the benefits they are entitled to under their insurance policies or group health plans. [Attorney Bio]