Call Us After a Denied Health Insurance Claim
Health Insurance Claims in Oregon
Health insurance companies like to present themselves as friendly neighbors who only care about doing the right thing for their policyholders. If you have ever filed a health insurance claim, though, then you know that the truth can be quite the opposite. Denied health insurance claims are becoming increasingly common, and many of those denials do not adhere to the terms and conditions described in the policies that they sell.
At Kantor & Kantor, LLP in Wilsonville, you can find all the legal help you need to deal with a stubborn health insurance company that denied your claim. We can review the denial letter to see if your insurer has any valid grounds to deny you the benefits. If they do not, then we can work with you to prepare a challenge or appeal.
We have experience taking on all sorts of health insurance companies, including:
Aetna
Anthem Blue Cross
Blue Shield
Health Net
Kaiser
Met Life
Major insurance companies scare away the average law firm with little experience with insurance claims. We have been focused on insurance claim denials for more than 20 years, though, so there is nothing the opposition can do to intimidate us.
Get a trusted team of lawyers in your corner. Call 818-886-2525 now.
Reasons for Filing a Health Insurance Claim
For the most part, you won't have to file a health insurance claim yourself. Instead, the medical provider who handled your care will codify your treatments and submit the claim to your health insurance provider on your behalf. This system ensures that all treatments and coverages are handled correctly while also sparing you the trouble of figuring out those details yourself.
You might have to file a claim yourself, though, if the healthcare provider will not file for you. This can happen if you are seeking out-of-network care, if you are receiving optional treatments, or if there is a discrepancy with your insurance policy. If you have to file a healthcare claim yourself, then we recommend you get in contact with our attorneys today for guidance.
Material Misrepresentation in Health Insurance Claims
Health insurance companies do have many valid reasons to deny a claim. The problem is when they choose a reason that does not apply to the situation, or when they do not give you a reason at all. One of the more commonly exploited "reasons" to deny a claim is called material misrepresentation.
When you fill out an insurance application or renewal form and include incorrect or inaccurate information, it is known as material misrepresentation. Technically, any misinformation provided is a material misrepresentation. Although, a health insurance claim should not be denied for a material misrepresentation unless that misinformation is significant enough to alter the validity or the outcome of a claim.
Four examples of common material misrepresentation not mentioning:
Cigarette, vape, or tobacco use
Illegal narcotic use or addiction
Preexisting medical conditions like heart disease
Naturally dangerous hobbies like skydiving
The prior examples would probably give an insurance company a valid reason to deny a claim. Something like listing the wrong eye color does not. If your health insurance claim was denied due to material misrepresentation, then let our insurers dig into the details and find out why. If we can uncover that the alleged material misrepresentation was something completely harmless, then we will be ready to challenge the denial outright.
Understanding Health Insurance Benefits
In some cases, health insurance claims start complicated because the policyholder or recipient doesn't understand the details of their benefits. This is not the fault of that person, though. Insurance policies have long been written with intentional complexities to give a clerical advantage to insurers.
The basics you need to understand about your health insurance plan are:
How much money you have to pay for treatments before the insurance takes over.
Which company and insurance network provide the insurance coverage.
What specific and notable exclusions exist within the plan.
Our Portland healthcare insurance attorneys can help you with all aspects of your claim. To begin, we can help you understand your plan better, so you know that your case is being handled correctly from the start.
Do Not Let a Claim Denial Go Unanswered
You can never be sure when an insurance company will intentionally deny your claim without a valid reason. If your health insurance claim is denied, then you should always speak to an attorney and explore your legal options. Otherwise, you will be placing all of your healthcare bills directly on your own shoulders when there should be an insurance company backing you up.
You might have already filed an appeal that was rejected by your insurance company. In this situation, you are still not out of options. Our Portland health insurance claim attorneys would be happy to look into the denial for you and see what you should do next.
What might we need to do to seek health insurance benefits for you?
Challenge a health insurance provider after you received out-of-network medical care
Review your policy for one-sided clauses that put you at an unfair disadvantage
Dispute material misrepresentation denials based on insignificant mistakes
We want you to be able to rest comfortably after receiving necessary medical care without needing to worry about if your bills are covered. Let us stand up for you after a claim denial, so we can turn that ideal situation into a reality.
For a free consultation, call 818-886-2525 at your next opportunity.
Health Insurance Claim FAQ
Health insurance providers often must pay or deny a claim within 30 days of the initial filing. Ideally, your claim will only take about that long because the healthcare insurance company will approve it without trouble. If there are some complications or a denial, then the case will take much longer. It is not unusual for a contested health insurance claim to take at least 6 months to reach a solution. Every case is different, though, so it is more important to work with a legal team that you know can move things along with as few delays as possible.
You are under no legal obligation to hire an attorney to pursue a denied or delayed health insurance claim. However, it is highly recommended that you do. Just as how you would want to hire a mechanic to work on your car because you don't know the details of mechanical engineering, you should hire a lawyer to work on your health insurance claim because you don't know the intricacies of insurance law. The outcome of your case is too important to gamble on a lack of familiarity.
The amount of time you have to file a health insurance appeal or a complaint against the insurance company that denied your claim can vary. Typically, though, you have up to 180 days to file an appeal after receiving notice of your claim's denial. 6 months is not a lot of time seeing that you will have to research why your claim was denied and return with a complaint and a solution. This is another reason why we highly recommend talking with our attorneys immediately if your case is denied.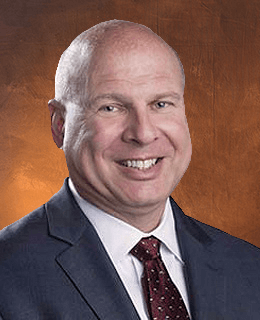 Attorney Glenn R. Kantor
Glenn Kantor is a founding partner of Kantor & Kantor LLP. As a young attorney, Glenn saw the injustice of wrongful insurance denials and created a law firm to represent individuals seeking to obtain their rightful benefits. Glenn is committed to ensure that clients receive the benefits they are entitled to under their insurance policies or group health plans. [Attorney Bio]