Long-Term Disability Claims in Oregon
Learning that an insurance company has denied your long-term disability (LTD) benefits can be even more frustrating than the injury or illness that stopped you from working in the first place. Rather than getting upset, though, get things under control with the help of Kantor & Kantor, LLP. Our team of long-term disability insurance attorneys in Wilsonville are standing by to help you with a denied claim. We are entirely focused on LTD benefit claim denials, making us one of the most reliable LTD claim law firms in the region.
You can get more information about your legal rights and options after an LTD denial by dialing 818-886-2525 now.
ERISA Laws & Disability Claims
The Employee Income Retirement Security Act (ERISA) is the governing act for the vast majority of long-term disability claims. It was written specifically to protect employee rights to disability pay when they cannot work due to an injury or illness. To this end, it applies primarily to health insurance and disability pay programs provided by employers to eligible employees.
ERISA is a federal act, so it is the same in all 50 states. It is also more complicated than many state-level disability laws. You should only work with an LTD claim attorney who is familiar with ERISA law, like the lawyers you can find here at Kantor & Kantor.
Let our attorneys represent you and help with:
Meeting all claim deadlines and statutes of limitations
Reviewing your disability or healthcare policy for coverage and benefits options
Compiling your response to the claim denial
Schedule an initial case consultation with a member of Kantor & Kantor, LLP.
Bad Faith in Long-Term Disability Claims
Insurance bad faith occurs when an insurance company acts in a way that is outside the acceptable regulations or is outright unlawful and for the purpose of damaging a policyholder's claim. It can take many forms, all of which our attorneys are capable of challenging. If you suspect that your long-term disability claim has been subjected to intentional mishandling by the responding insurance company, then it is imperative that we start investigating your case now to see what can be done about it.
Common forms of insurance bad faith are:
Denying a claim without giving a valid reason
Delaying the management of a claim beyond industry regulations
Diminishing benefits under the required amount
Incorrectly labeling a disability as ineligible for benefits
Who Pays Long-Term Disability?
When you receive long-term disability benefits through your employer, you should not have to contribute to it at all, as in there shouldn't be any deductions from your paycheck. This is not always the case, but it is more usual than not. However, any benefits that you receive to supplant your income could be subject to federal and state taxes. It can vary from case to case and policy to policy, so it is important to work with an LTD attorney early into your case, so you can know what to expect.
What to Do After Your Claim Has Been Denied
The first thing you should do after receiving a denial letter from a disability insurance provider is to double-check what you read. There is often intentionally confusing language in denial letters to try to dissuade you from challenging the denial. You will want to spot any language that clearly explains why your claim was denied.
If you do not see any language that mentions why your claim was denied, then that is a serious issue that should be brought to the attention of an attorney. If you do not understand the provided explanation or think it is inaccurate, then you should always call a lawyer for a second review of the denial letter.
The next thing to do is start getting copies of any documents that could be relevant to your claim. Medical records, notes from your employer describing your expected work duties, and more can all be incredibly useful. To more effectively challenge the denial, you will want to move quickly. You might only have 30 days to challenge the denial, so starting your case sooner than later could be a necessity.
How Our Disability Attorneys Can Help
Long-Term Disability FAQ
Typically, you will only have a brief window to file an appeal after your LTD claim has been denied. You could have as little as 30 to 60 days to respond to the denial with a notice of appeal, which is the first step in saying that you will challenge the decision. Sometimes, an insurance company will reverse its denial upon receiving the notice of appeal because they don't want to get dragged into a complicated legal process.
You can purchase your own long-term disability insurance policy if you are self-employed or if you are an independent contractor who is not given LTD benefits through their employer. When you need to file an LTD claim through your insurance provider rather than an employer's, the situation can be much different because there is one less party involved in the process.
Your long-term disability payments can be subject to FICA taxes like Medicare and Social Security. FICA is used to fund these programs and others, and it does so by taking a percentage of the salaries earned by individuals and the profits earned by employers. FICA can even apply to short-term disability payments that last less than a year.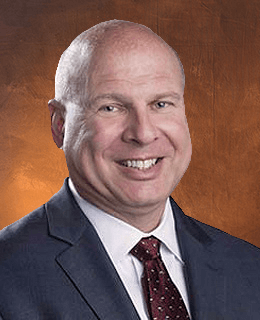 Attorney Glenn R. Kantor
Glenn Kantor is a founding partner of Kantor & Kantor LLP. As a young attorney, Glenn saw the injustice of wrongful insurance denials and created a law firm to represent individuals seeking to obtain their rightful benefits. Glenn is committed to ensure that clients receive the benefits they are entitled to under their insurance policies or group health plans. [Attorney Bio]