Helping You Recover the Disability Benefits You Deserve
Insurance Claims in Los Angeles
When you partner with the insurance claim lawyer Los Angeles beneficiaries can confide in, our legal team will help you decode denied medical claims, determine the reason for denial and work to turn your claim around. After you've selected a member of our firm as your insurance lawyer, Los Angeles attorneys Kantor & Kantor, LLP will go over your medical history, document relative physician notes and diagnostic tests, and determine the merit of your case.
Main Office
19839 Nordhoff St.
Northridge, CA 91324
Phone: 818-740-6576
Contact the Los Angeles law firm of Kantor & Kantor, LLP today at (818) 886-2525 to get started!
Why Have I Received an Insurance Denial?
When a physician recommends a procedure or drug that insurance will not approve, the beneficiary may become entangled in costly, time-consuming appeals and insurance law cases. In the meantime, they'll fail to receive pain relief, diagnostic tests, life-saving benefits or medications deemed important by their specialists.
Beneficiaries receive insurance denial documentation for a number of common reasons, which include:
Lack of perceived medical necessity
Experimental or investigational nature of treatment
Lack of proper physician authorization
Lack of timely claim submission
Incorrect claim preparation
Lack of coverage for requested procedure
Elements of a Insurance Bad Faith Claim
Just because an insurance claim has been denied doesn't mean it was denied for a good or valid reason. Many insurance companies try to get sneaky with how they handle a policyholder's claim and commit a wrongful denial. When a claim is wrongfully denied or complicated intentionally, the insurance provider has committed Insurance Bad Faith.
Basic elements of Insurance Bad Faith can include one or more of the following:
Claim denied without reason.
Insurance provider intentionally delays the claim.
Insurer refuses to investigate the claim.
Insurance policy is changed mid-term.
Claim is paid below the owed amount.
Claim is canceled mid-term without explanation.
What to Do If Your Claim is Denied
When your claim is denied, don't give up on it. There's a good chance that a skilled insurance lawyer can challenge the denial and look for a way to overturn it. Even if the insurance company did not commit insurance bad faith, there might be details in the insurance policy that allow you to still receive some or full coverage.
After your insurance claim is denied, you should:
Read the denial letter to see if there is anything suspicious or incorrect.
Review your insurance policy for related clauses.
Make a copy of the denial letter and your full policy.
Call (818) 886-2525 and tell our Los Angeles insurance lawyers what happened.
Give us the copies of the denial letter and your policy for our analysis.
Wait for our further instruction about what to do next.
Do You Need an Insurance Lawyer?
Thousands of beneficiaries are denied medical claims each day, and many of them drop their claims after becoming frustrated with the appeals process. When they partner with a qualified insurance lawyer, Los Angeles residents receive the appeals and litigation assistance they need to (1) reverse unfair denials, and (2) gain a better understanding of their policy.
Remember, there are several things that make the litigation process go more smoothly for your insurance denial lawyer.
Los Angeles residents should remember the following tips as they prepare their health care dispute:
Document everything – Even if you don't think a receipt, test result or physician phone conversation is important, your attorney may disagree.
Know your policy – A majority of beneficiaries don't really know what's covered by their policy. Though it takes a while, try to navigate through the fine print. Still frustrated? Seek the assistance of an insurance denial lawyer Los Angeles residents rely on.
Ask your physician for support – If your doctor wants you to undergo a procedure for your condition, have her write a detailed letter discussing her recommendations.
Hire the Insurance Lawyer Los Angeles Residents Trust
If you're considering suing your health insurance company for one or more denied medical claims, it's best to have an expert on your side. The appeals and litigation process can be confusing and frustrating. However, with the help of a good insurance claim lawyer, Los Angeles plaintiffs can turn their case around and receive the care they need.
Chances are, you pay hefty insurance premiums to guarantee your family's coverage. That's why it's important to thoroughly read the policy before signing on the dotted line. If there are details you don't understand, seek outside assistance.
Call an insurance lawyer, Los Angeles bad faith litigation attorney or other qualified, legal expert to decipher the fine print and help you with questions regarding your policy.
How Our Disability Attorneys Can Help
Insurance Claim FAQ
You should never sign a settlement offer without first speaking with your insurance claim attorney about it. Better yet, let us instruct the insurer to send offers to us first, so we can see if there is anything unfair about it before it has a chance to try to coerce you into accepting a lowball amount.
The insurance company will tell you that you should give a recorded statement about your claim – such as how a car accident happened or what damaged your home – to preserve evidence. We recommend you don't do this, not until you talk to us. Recorded statements are more often used against you than for your benefit. We can advise when you should give a recorded statement if ever based on what is currently happening in your case.
Insurance companies must respond to you in a timely manner. If they seem to be ignoring you or they haven't responded to any inquiry in a week, then it is time to take legal action. Get an insurance attorney on your case right away. They can help you move your case forward, with or without your insurer. For example, you might be able to file a claim that defaults in your favor if they won't acknowledge it.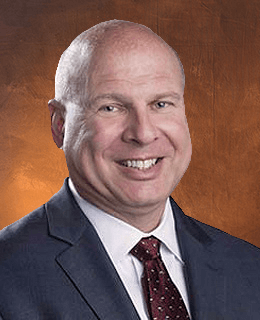 Attorney Glenn R. Kantor
Glenn Kantor is a founding partner of Kantor & Kantor LLP. As a young attorney, Glenn saw the injustice of wrongful insurance denials and created a law firm to represent individuals seeking to obtain their rightful benefits. Glenn is committed to ensure that clients receive the benefits they are entitled to under their insurance policies or group health plans. [Attorney Bio]