Fighting Against Big Insurance for Almost 20 Years!
Facing an Insurance Claim Dispute in San Francisco?
No matter what type of health plan you have, there may be a time when you receive a denied claim for medication, diagnostic testing, or disability/life benefits. What are your options when this occurs?
The first option is to accept your insurance company's decision and move in another direction with your health care. However, for many people with chronic, hard-to-treat illnesses, this is not a viable option.
Your second option, after receiving a denied claim, is to file an appeal. While some claim denials are reversed upon appeal, others go into the court system. If your case ends up in court, rely on the San Francisco insurance claim attorneys at Kantor & Kantor, LLP. We specialize in all types of disability and long-term care claim disputes.
How to Contact Us
To schedule an initial consultation with experienced insurance claim lawyers in San Francisco, contact Kantor & Kantor, LLP today. We can help you receive the care you require by navigating the insurance claims system and assisting with appeals. In addition, we're prepared to litigate on your behalf when your legitimate claim is denied.
Our San Francisco Office
100 Pine Street, Suite 1250
San Francisco, CA 94111
415-937-6411
How Can an Insurance Lawyer Help My Claim?
It's not easy to avoid a denied claim, even when you're paying thousands a year to your insurance company. That's why it's important to read your policy in detail, understand the co-pays, premiums, and deductibles involved, and obtain proper pre-authorization for services. But even when you're diligent about these things, your insurance company may turn down your claim. That's when you can turn to the San Francisco insurance lawyers that clients have trusted for almost two decades.
The team at Kantor & Kantor, LLP provides litigation and mediation services for a variety of areas, including:
Insurance bad faith cases
Insurance appellate cases
If your legitimate healthcare claim is denied, don't give up hope. Studies indicate that beneficiaries who are persistent in their appeal efforts often have their denied claim reversed. With the guidance of a qualified insurance lawyer in San Francisco, you are better able to navigate the complex healthcare administration system–and are more likely to receive the preventative care, ongoing assistance, and innovative treatment you need.
What Can I Do If My Claim is Denied?
Rather than accepting an insurance claim denial, partner with a reputable law firm like Kantor & Kantor, LLP to help you reverse the company's initial decision. After investigating the denial and seeking an experienced insurance claim lawyer in San Francisco, you can submit a detailed appeal showing the medical necessity of the denied benefits. Most insurance companies allow multiple appeals, as well, so don't give up if your first appeal is not successful. Before submitting your appeal, remember to gather information to help legitimate your claim.
Beneficial documentation includes:
Thorough medical history
Past and current diagnostic results
Copies of lab work, radiology reports and test results
Letters and written recommendations from primary care physicians and qualified specialists
Relevant member numbers, claim numbers and service dates
What Happens If My Case Goes to Litigation?
Entering any type of insurance litigation in the state of California requires the assistance of a skilled insurance lawyer. Because insurance companies have massive teams of defense lawyers on their side, you can't afford to go it alone in an insurance proceeding. Whether the case involves life, health, disability, or long-term care insurance, you stand the best chance of success with an experienced attorney by your side.
In any litigation proceeding, a lawyer will set up your case in a progressive manner to outline the chain of events. From there, the lawyer will examine ways that courtroom litigation or out-of-court settlement can benefit your case. With the help of your lawyer, you can then make an educated decision about your next move. Without this legal expertise, though, you can make disputed matters worse, miss the deadline for the California statute of limitations, or even ruin your chances for appeal.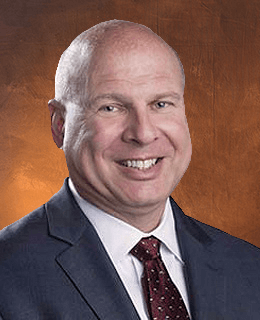 Attorney Glenn R. Kantor
Glenn Kantor is a founding partner of Kantor & Kantor LLP. As a young attorney, Glenn saw the injustice of wrongful insurance denials and created a law firm to represent individuals seeking to obtain their rightful benefits. Glenn is committed to ensure that clients receive the benefits they are entitled to under their insurance policies or group health plans. [Attorney Bio]