Helping With Insurance Claims Throughout the Seattle Area
Insurance Claims in Seattle
Kantor & Kantor, LLP is an experienced legal team that handles cases of unfair insurance and disability claim denials. We can assist you if your insurance company has wrongfully denied your claim or did not cover certain types of treatment.
Washington Office
9014 Peacock Hill Ave, Suite 200
Gig Harbor, WA 98332
253-285-1849
Our legal team who represents clients in cases of:
Health insurance claims
Long-term care insurance
General insurance matters
Proton therapy
What to Do If the Insurance Company Delays Your Claim
Is the insurance company delaying your claim, but you aren't sure why? If you aren't careful with how you react, then you could be letting them get away with insurance bad faith that exploits you.
If an insurance company is delaying all parts of your claim, then the first thing you need to do is save copies of any communications you have from the insurance company. They should be sending letters through the mail, as well as emails and texts. The information you get from those communications could reveal that the delays were intentional, which could work in your favor later.
Next, take all of the information and communications you saved to a law firm like ours. We can see if there are grounds to file a lawsuit against the company.
To schedule a free consultation with our insurance lawyers in Gig Harbor, call 818-886-2525 or complete our contact form.
Dealing With an Unresponsive Insurance Company
Have you tried to reach your insurance company about a claim you filed or need to file, but they just aren't answering your calls or emails? This situation can be just as frustrating and even more damaging than when an insurer delays a case repeatedly. You should take the same approach to remedy it, though. Save all communication attempts – like records of your emails going out but never being answered – and talk to our attorneys. There could be insurance bad faith happening, which can be rectified through a lawsuit.
Do I Need an Attorney?
An insurance claim could be rejected for a variety of reasons, some of which are justified under a standard contract. For example, an insurance company could deny your claim because coverage for your case is not included in your policy, or because the claim was not filed in time.
However, an insurance company could be engaging in bad faith practices and unjustly denying claims. To understand if your claim denial was not justified, you will need to evaluate the terms of your insurance contract and identify any potential violations that took place. You should retain all records you have related to your claim and request documentation from your insurance provider as well — ask them to provide written documentation of the claim denial with an outline of their reasons for denying your claim.
Our lawyers can evaluate the details of your insurance or disability claim denial and build a case for you to get the benefits you deserve. We can help you recover evidence and negotiate with your insurance provider if they are not cooperating.
Schedule a free consultation with our attorneys if:
Your insurance claim was wrongfully denied
Your disability claim was wrongfully denied
Your insurance provider violated your contract
You were denied certain benefits or treatment
How Can Kantor & Kantor, LLP Help?
Our legal team has over 160 years of collective legal experience that we can apply to your case. We can represent you through claim filing procedures, in the appeals process, and during every step of your insurance or disability claim. If an appeal through your insurance company is not possible, we can help you recover compensation for your damages outside of the insurance claims process. Our attorneys have assisted clients in cases of complete claim denials, as well as in cases of partial claim denials. It is our firm's mission to ensure you receive the full benefits you deserve.
How Our Disability Attorneys Can Help
Insurance FAQ
Insurance bad faith is an intentional act from an insurance company to complicate or mishandle someone's claim. It can take many forms, too, which is why it can be difficult to recognize. Common forms of insurance bad faith include delaying a claim, denying a claim without giving proper justification, undervaluing a claimant's damages, refusing to investigate a claim, and more. If you think you are encountering insurance bad faith, then you should reach out to an attorney immediately because you might be able to sue the insurance company for compensation.
Insurance companies often like to lowball settlement offers to policyholders as a way to coerce them into accepting far less compensation than they require to recover. Whether you think your settlement offer is fair or not, you should always show it to an attorney to review before signing it. With an attorney's insight, you can determine the next best step, which could be rejecting the settlement to demand more.
Insurance claims are denied every day, and mostly for fair and justified reasons. Insurance companies can deny a claim if it was filed too late, didn't contain enough information, concerned damages that aren't covered on the policy, etc. But they can also deny claims for unjustified and unlawful reasons. If your case is denied for any reason, then you should let an attorney review the denial letter to see if it is fair.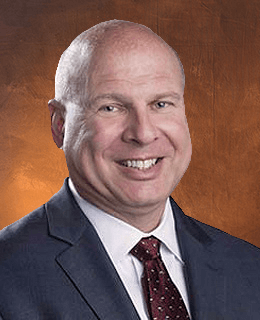 Attorney Glenn R. Kantor
Glenn Kantor is a founding partner of Kantor & Kantor LLP. As a young attorney, Glenn saw the injustice of wrongful insurance denials and created a law firm to represent individuals seeking to obtain their rightful benefits. Glenn is committed to ensure that clients receive the benefits they are entitled to under their insurance policies or group health plans. [Attorney Bio]