Eating Disorder Treatment & Insurance Cases in Seattle
Dealing With an Insensitive Insurance Company?
Eating disorders like anorexia, bulimia, and binge eating are often devastating and require specific treatments to alleviate. The treatments required can be expensive, even with health insurance coverage. The situation will only get worse, though, if your health insurance provider does not want to take your case seriously and denies your treatment claims without due cause.
Kantor & Kantor, LLP has a team of Seattle eating disorder treatment insurance claim attorneys who are dedicated to going above and beyond for our clients when they need us the most. We know that you are going through enough as it is trying to overcome an eating disorder. To strengthen your chances of receiving the benefits coverage you deserve, we have developed a specialized legal team.
Our legal specialists focus primarily on helping clients with denied claims regarding:
Eating disorder treatments
Dual diagnosis treatments
Many people with eating disorders also form other dangerous behaviors, like drug dependency. Dual diagnosis treatments attempt to address eating disorders and any of their comorbid conditions. Eating disorder treatments are expensive, but dual diagnosis treatments can be even more expensive. Demand the financial coverage you require by letting our lawyers handle your claim denial and appeal.
Call us at 818-886-2525 or contact us online now.
Necessary Residential Treatments for Eating Disorders
To successfully treat an eating disorder, inpatient treatment is practically essential. The American Psychiatric Association believes that residential inpatient treatment that keeps a patient close to medical and psychological staff for at least 30 days can noticeably increase the odds of overcoming an eating disorder. Combining inpatient treatment with outpatient treatments afterward is even more effective.
Inpatient treatments are considerably effective for eating disorders, but they are also quite expensive. Many inpatient care centers average at about $30,000 a month for high-level, one-on-one care that best benefits eating disorder patients. Managing those significant costs of care practically requires insurance coverage, which means any insurance denial can be disastrous.
As experienced eating disorder insurance claim attorneys in Gig Harbor, we are familiar with what it takes to show an insurance company that inpatient procedures are medically necessary. Insurance company representatives like to say that inpatient treatments are "optional" because some patients do experience reduced symptoms without inpatient treatment. The truth is that these are isolated, unique incidents that do not disavow the importance of inpatient treatment options for the average anorexia or bulimia patient.
Success Stories for Eating Disorder Claimants
Kantor & Kantor, LLP should be the first and only name in Seattle you trust with your eating disorder insurance claim or case. We have appealed cases to the higher circuit courts in pursuit of doing what is the best for our clients. Our tenacious spirit in and out of court has led to several impressive victories for our clients throughout the years.
To name only a few examples of our case successes for our eating disorder insurance clients:
We successfully petitioned the California Department of Managed Health Care for a client with anorexia after her insurance provider denied her coverage, resulting in her discharge from a residential care center.
We helped our client seek residential treatments for bulimia after her medical plan refused to provide coverage. After an intense legal battle, she was awarded all benefits.
We took a case to trial and then succeeded in the 9th U.S. Circuit Court of Appeal after our client's eating disorder was inexplicably excluded from her health insurance plan.
Our attorneys are proud to be legal allies and genuine friends to people in Seattle living with eating disorders who need assistance taking on an insurance company. You should be able to utilize the treatments you need instead of worrying if your insurer will pay for them. To seek a brighter tomorrow without an eating disorder haunting you, let us represent you after your insurance claim was denied.
Call (877) 220-0556 to find out more about our legal services.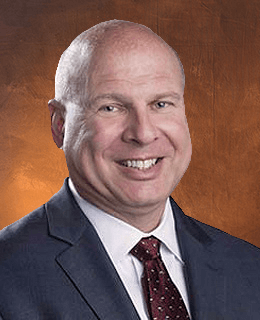 Attorney Glenn R. Kantor
Glenn Kantor is a founding partner of Kantor & Kantor LLP. As a young attorney, Glenn saw the injustice of wrongful insurance denials and created a law firm to represent individuals seeking to obtain their rightful benefits. Glenn is committed to ensure that clients receive the benefits they are entitled to under their insurance policies or group health plans. [Attorney Bio]