Call Us If Your Proton Therapy Coverage Was Denied
Proton Therapy Cases in Seattle
Proton therapy is commonly prescribed for patients with various forms of cancer. Because proton therapy can be extensive and expensive, insurance companies often like to deny proton therapy treatment claims immediately before giving them a proper review.
Was your proton therapy treatment coverage denied and you don't know why? If you live in Seattle, call 818-886-2525 to connect with Kantor & Kantor, LLP right away. Our attorneys have more than 150 years of collective legal experience dealing with difficult insurance cases and unfair denials.
What Is Proton Therapy?
Cancer treatments generally involve radiation therapy to eliminate or reduce cancerous growths. Proton therapy or proton beam therapy is a form of radiation therapy that specifically uses protons, not x-rays, to target cancer cells. This directed approach to radiation therapy exposes the cancer patient to less radiation than most other treatments, so it has been associated with fewer risks and side effects. This makes proton therapy highly popular among medical experts.
Contact our law firm now to learn more.
What Cancers Does Proton Therapy Treat?
Proton therapy can be used to treat:
Breast cancer
Lung cancer
Liver cancer
Head cancer
Brain tumors
Eye melanoma
Sarcoma
And more
What Are You Supposed to Do if Your Claim Is Denied?
A denial of your proton therapy treatments can derail your entire cancer treatment plan. You cannot let the denial stand for long, or you could be risking your overall health.
After your proton therapy treatment coverage is denied, you should:
Save copies of the denial letter and all other insurance company correspondences.
Call our attorneys to tell us what happened.
Speak to your doctor about possible alternatives that could be used while your case is pending.
The sooner that our attorneys can get to work on your case, the better. We can work quickly and diligently to contest the insurance company's decision and try to get it reversed as soon as possible. We want you to get the treatments you need to best fight your cancer.
Please dial (877) 220-0556 for more information about your legal options.
Proton Therapy Claim FAQ
The main advantage of proton beam therapy is that it is highly directable, so cancer cells are primarily those affected by the treatment, not adjacent healthy cells. Proton therapy also uses a reduced amount of radiation when compared to most other cancer treatments, so multiple treatments can be done before there is any reason to be concerned about the patient's radiation exposure.
Proton therapy claims are denied mostly because insurance companies don't want to pay for the treatments. But the reason that they often give for the denial is that the insurance company's medical evaluator – who has never met the patient, keep in mind – has determined that the proton therapy "isn't necessary" to treat the patient.
Most Medicare plans will cover proton therapy. However, the type of cancer or illness to be treated by proton therapy will greatly influence whether the treatment will be covered. You should review your health insurance and Medicare policies for any details that could affect your coverage.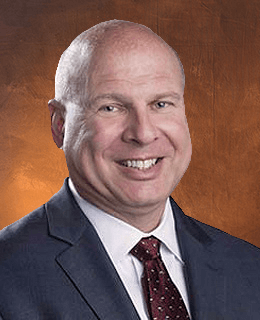 Attorney Glenn R. Kantor
Glenn Kantor is a founding partner of Kantor & Kantor LLP. As a young attorney, Glenn saw the injustice of wrongful insurance denials and created a law firm to represent individuals seeking to obtain their rightful benefits. Glenn is committed to ensure that clients receive the benefits they are entitled to under their insurance policies or group health plans. [Attorney Bio]