ERISA Claim Management for Disabled Individuals
ERISA Cases in Seattle
Long-term disability insurance benefits should be there to help you make ends meet after you are unable to hold gainful employment due to disability. Unfortunately, using the insurance benefits you get through your employment or a privately purchased plan is not always so simple, especially when an insurance company gets the idea to deny a claim without proper reasoning. Kantor & Kantor, LLP and our Seattle ERISA lawyers are here to help you deal with insurers – or even your own employer – so you can confidently pursue the long-term disability (LTD) benefits you need and deserve.
What Exactly Is ERISA?
If you are getting LTD insurance coverage through your employer, then there is a high chance that the policy is governed by the Employee Retirement Income Security Act (ERISA). This act was drafted to protect retirement pensions and disability insurance benefits guaranteed to workers who earn them. Within ERISA, there is a list of rules and regulations that insurance companies and financial institutions must follow. When one of these regulations is violated, it can open up the doors to an ERISA violation investigation and lawsuit, which could end with the company being fined and the worker gaining much-deserved compensation.
Common ERISA Violations
Four of the most common causes of ERISA violations are:
Unjustified claim denials
Firing an employee to cancel benefits
Breach of fiduciary duty owed to policyholders
Losing policyholder benefits due to negligence
Our team focuses on insurance denials. Call 818-886-2525 now to learn more.
How to File an ERISA Appeal
Many people come to our doors because they need help with filing an ERISA appeal after their claim was wrongly denied. The process will never be "fun," but it doesn't have to be a serious detriment. Let us navigate your case through the procedure, so you don't have to worry about the stress of it all.
The appeals process will generally include the following steps:
Identifying the authorized representative if not yourself
Gathering relevant medical and financial records
Reviewing the insurance policy for specific instructions regarding appeals
Create the appeal and a statement as to why it should be honored
Filing the appeal via certified mail
Issuing a response and planning for litigation if the appeal is unsuccessful
Our Seattle ERISA lawyers can help you with every step along the way for your appeal and then some. We are focused on achieving the best possible outcome that gives you the most money and/or benefits.
Taxing ERISA Settlements
An important thing to note about your ERISA settlement, assuming that your case can achieve one, is that it can be taxed. Lump-sum settlements paid to claimants at the end of a successful ERISA case are subject to federal income taxes because it is seen as a source of income. The amount that your settlement is taxed can change from case to case and your own tax situation, but it is important to expect it. Our attorneys can help you understand your case fully as it develops, including if you should expect to have your settlement taxed.
What Our Seattle ERISA Lawyers Can Do
Insurance companies thrive when claimants try to go against them alone because they know that they can get away with tactics that an ERISA attorney would never allow. When you choose us to guide you through your LTD insurance benefits case or claim, a key benefit of our assistance or representation will be knowing that you have all the knowledge and experience of our team at your disposal. From responding to insurance company inquiries to challenging denials, you never have to guess if your next step is the right one because we will be there leading the way.
Our legal counsel is available for all types of ERISA-related cases, such as:
Disability insurance claims
Insurance Bad Faith cases
Health insurance claims
We can also help you better understand whether or not you qualify for long-term disability insurance benefits in the first place. Insurance companies often try to make it seem like only a small number of physical disabilities make a claimant eligible for benefits, but this not always the case. While most claims do involve a physical disability like degenerative disc disease or cancer, mental health difficulties like bipolar disorder or depression can sometimes justify LTD benefits, too. It would be our pleasure to help you figure out your benefits or challenge an insurance company denial head-on.
ERISA FAQ
If your LTD insurance claim was denied, then you can prepare an ERISA complaint to send to the insurance company. The complaint is a step you can take before filing an official appeal, and it pleads for the denial to be undone for various reasons. When a complaint works, all parties can avoid the additional costs, time, and resources needed to go through the appeals process and possibly litigation afterward.
Your ERISA healthcare plan can be used to pay for your medical costs after an accident without you paying anything out-of-pocket. However, the insurer has the right to put an ERISA lien on those medical treatments. If you are able to secure compensation from the party liable for your accident, then the ERISA lien will be triggered to take a portion of your recovery equal to what the insurer already paid. ERISA liens can also be present with medical treatments unrelated to accidents.
Arbitration is a method of resolving legal disputes that requires both parties to reach a resolution in confidentiality and outside a courtroom. It is notorious for benefitting the defense and insurance companies. ERISA claims can be arbitrated, but there is no legal requirement for it in most cases.
Schedule an appointment with our ERISA attorneys in Seattle today.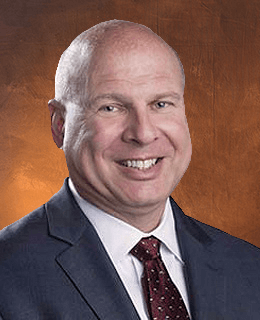 Attorney Glenn R. Kantor
Glenn Kantor is a founding partner of Kantor & Kantor LLP. As a young attorney, Glenn saw the injustice of wrongful insurance denials and created a law firm to represent individuals seeking to obtain their rightful benefits. Glenn is committed to ensure that clients receive the benefits they are entitled to under their insurance policies or group health plans. [Attorney Bio]