Life Insurance Claims in Washington
Life Insurance Claims in Seattle
When a loved one passes away, one of the last things you will want to do is fight an insurance company for the death benefits provided through the deceased's life insurance policy. Yet countless people each year are challenged by life insurance companies, often without a clear reason why.
Are you dealing with a stubborn insurance company after the loss of a loved one? Do not lose time needed to mourn by getting wrapped up in legal conflicts with an insurer. Instead, rely on Kantor & Kantor, LLP to deal with your insurance company. Our Seattle life insurance lawyers focus on claim denials, helping our clients challenge denials, file appeals, and litigate if needed.
Why Would an Insurer Deny a Life Insurance Claim?
Most people who need to file a life insurance claim assume the process will be simple. After all, the policy should pay out once the insured policyholder passes away. A death certification should suffice to prove that death actually occurred.
Death benefits payouts are often significant. Life insurance companies do not want to pay even small payouts, so you can bet that they will try to deny a large sum. To this end, they will look for virtually any reason to try to deny a life insurance claim.
Insurers may cite the following reasons in a denied claim:
No beneficiaries were listed in the policy
Deceased took their own life, voiding the policy terms
Death was caused by an uncovered illness or injury
Policy was frozen due to nonpayment issues
Material Misrepresentation
"Material misrepresentation" is also one of the most common reasons listed when an insurance company denies a claim. What does this suspiciously vague reason mean, though? When a piece of information on an insurance form is filled out incorrectly, it is called material representation.
Technically, something as simple as listing the wrong eye color is a material misrepresentation, but it is only grounds for denying a life insurance claim when the incorrect information is significant enough to change the outcome of the claim's assessment.
Choose an award-winning law firm for your life insurance denial case. Call 818-886-2525.
Incontestability Clauses in Life Insurance Policies
Life insurance companies have a duty to investigate the policies they sell for incidents of material misrepresentation while the policyholder is still alive. In many instances, an incontestability clause in a life insurance policy will require the provider to investigate the claim within two years of issuing it. Once the two years pass, the insurance policy cannot be revoked for any reason.
Incontestability clauses are meant to ensure that an insurer will not try to use material misrepresentation as a reason to deny a claim when the policyholder is no longer around to explain themselves or supply new information. Although, as mentioned, material representation does come up somewhat often in life insurance claim denials.
Delayed Life Insurance Claims
Life insurance policies will not always be paid out immediately. It is common for there to be some delay while the insurance company investigates the claim and checks for any discrepancies. Do not worry if your case is delayed, but you should reach out to our attorneys. We can see if the delay is justified and/or if there is anything we can do to help expedite it, so the claim is paid out sooner than later.
A few common reasons for claim delays are:
Death happened within the contestability period, which is usually two years from when the policy was first purchased.
Death happened during an apparent lapse of coverage, which usually occurs due to missing payments.
No beneficiary had been named or the beneficiary was contested at the time of the death.
Life Insurance Lapses
A lapse in a life insurance policy is any point at which the policy is no longer active but can be resumed with the correct steps. As mentioned, lapses usually happen because the policyholder fails to make monthly payments to keep the policy. Insurance companies usually allow a few months to be missed before the plan is canceled. But the lapse of coverage can begin the first day that the most recent required payment is overdue.
If your loved one passed away during a life insurance lapse, then filing a life insurance claim will be extremely difficult. We might be able to find a way to have your policy honored, despite the lapse.
Life Insurance FAQ
A competing claim is another claim filed against a life insurance policy at the same time as your claim. Competing claims are often filed by other family members who are not aware that you have taken action, too. In many cases, competing claims are resolved once the two claimants communicate and decide which claim to continue. But some could call for legal intervention and direction from an insurance claim attorney.
Most people decide to split life insurance payouts "per stirpes," or evenly among beneficiaries. For example, if there are four children set to inherit a life insurance payout, then each would get 25% under this common system of division. However, a life insurance policyholder can decide to not use the "per stirpes" method and instead allocate a certain amount or percentage of the payout per person.
A contestable period for a life insurance policy begins when the policy first activates and usually expires within one or two years. During this period, the life insurance company can review the life insurance policy and its relevant forms – like the initial application – for discrepancies. If any are found, then the insurance company can revoke or change the policy or suspend it and request further clarification before resuming it. The purpose of a contestable or contestability period is to help insurance companies catch insurance fraud, such as someone intentionally lying on an application to get it approved. Once the contestable period ends, it becomes much more difficult for the insurer to deny a claim, though.
For a free consultation, dial (877) 220-0556 now.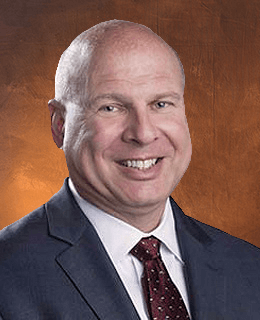 Attorney Glenn R. Kantor
Glenn Kantor is a founding partner of Kantor & Kantor LLP. As a young attorney, Glenn saw the injustice of wrongful insurance denials and created a law firm to represent individuals seeking to obtain their rightful benefits. Glenn is committed to ensure that clients receive the benefits they are entitled to under their insurance policies or group health plans. [Attorney Bio]