Seek Insurance Benefits Without Stress
Long-Term Disability Claims in Seattle
Trying to get long term disability insurance benefits after an injury or illness debilitates you can be one of the most frustrating times of your life. Insurance companies are notorious for limiting coverage, denying claims, and otherwise complicating what should be a relatively straightforward process. You might encounter unexpected resistance the very first time you call your insurer!
To get your long term disability insurance claim moving without worrying about what will happen next, come to Kantor & Kantor, LLP. We are a team of Seattle long term disability attorneys who are dedicated to empowering the people of our communities through steadfast representation after a long term disability (LTD) or short term disability claim is denied. When an insurance company is not cooperating – or when you simply do not want to deal with legal processes alone – we can be your trusted legal guides and moral supporters.
See how we can help you. Call 818-886-2525 now.
Who Needs Long-Term Disability Insurance?
Long-term disability insurance is a benefit that anyone can appreciate. It will help protect your financial stability if you become too injured or ill to continue working. Even if you have strong overall health now, you can benefit from getting LTD insurance. See if you are provided it through your employer. If not, then you should consider seeing if you can purchase an independent policy for yourself.
ERISA Law & Your Disability Claim
The majority of disability insurance claims are governed by the Employee Income Retirement Security Act (or ERISA). With a few exceptions, most policies are related to employment benefits. This federal statute provides various protections to employees with an intentional focus on disability insurance processes, claims, and cases.
Our attorneys are well-versed in ERISA law, which often drives other insurance attorneys away once they realize that federal law can be quite complicated. For decades, we have been representing people in their ERISA claims, and we would like to see if we can help you, too.
We will want to get your LTD claim moving sooner than later because:
Deadlines to file are already progressing – do not let them expire
Your injuries could be worsening and could cause more disabilities in the future
Out-of-pocket expenses could be adding up with no sign of slowing
Do you have long term disability insurance coverage not from your employer but through a private insurance policy you purchased on your own? Your case might not be governed by ERISA law, but we can still represent you. Our attorneys are familiar with disability laws and procedures in Washington.
Common Reasons for Disability Denials
Just because an LTD claim was denied doesn't mean that the insurance company did anything wrong. There are numerous reasons that allow a claim to be denied that are within the letter of the policy and the law.
Five common reasons why long-term disability claims are denied are:
Missing or incomplete claim forms
Not enough medical evidence of the disability
Claim was filed too late
Condition/disease/illness does not meet the policy's definition of a disability
Independent medical examiner disputes your claim
Problems arise when a reason is given wrongfully and used to justify the denial. For example, a medical examiner might review a claimant's medical records but never see them for an in-person evaluation. Based on what they read, they determine the claimant is not disabled, unaware that, had they seen them in person, they would have clearly understood how and why the claimant's condition is disabling. Our attorneys can challenge a wrongful denial, even if it appears to have been filed on suitable grounds.
What to Do After a Disability Claim Is Denied
The last thing you want to see after you file for LTD insurance is a denial letter coming back to you within a few weeks. However, this unfortunate situation is not uncommon. People across the country have their LTD claims denied every single day. Not only are you not alone in this tricky legal situation, but you are also not out of options.
You should do these three things after an LTD claim denial:
Study the letter: The smallest detail in your denial letter could be the most important note. Study the letter closely to get an understanding as to why exactly your claim was denied. If there is no clear reason given, then it could be a good starting point for our attorneys to use in response to the denial.
Gather evidence: Was your case denied because the insurance company has tried to argue that you are not actually disabled? Take this time to get copies of your medical records that detail your injuries and how they are affecting you. Don't forget to also consider notes from any mental health specialists you might have seen.
Talk to our team: The insurance company that has denied your claim is probably not resting now that you have received your denial letter. It is likely that they are still working on your case to reinforce their decision in case you challenge the denial. Take the initiative by getting our Seattle LTD insurance claim denial attorneys on your side as soon as possible The more time we have to work on your case, the better.
Long-Term Disability FAQ
If you get your long-term disability benefits through your employer, who pays monthly premiums to keep you covered, then your LTD benefits might be considered a taxable form of income by the Internal Revenue Service (IRS). Essentially, if you are receiving a form of wage replacement that you did not purchase yourself, then the IRS could tax you on it.
Long-term disability will not cover maternity leave unless it is a specific add-on to the policy, which is rare. Pregnancy is not considered a disability, so it is not covered most of the time. It will only apply if there are medical complications during the pregnancy or after birth that would constitute a disability.
Filing an LTD disability appeal could be the start of a lengthy legal process. Although some cases can resolve in a matter of a month or so, many take much longer, up to about 9 months on average. It's important to work with a law firm that knows how to avoid unnecessary delays, so your case can conclude as soon as possible.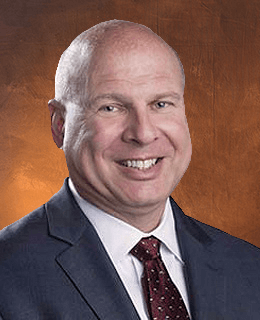 Attorney Glenn R. Kantor
Glenn Kantor is a founding partner of Kantor & Kantor LLP. As a young attorney, Glenn saw the injustice of wrongful insurance denials and created a law firm to represent individuals seeking to obtain their rightful benefits. Glenn is committed to ensure that clients receive the benefits they are entitled to under their insurance policies or group health plans. [Attorney Bio]