Navigating Complex Insurance Litigation Matters
Insurance Lawyer in San Francisco
Taking on an insurance company is no easy task. Whether you are seeking disability benefits, need help with an ERISA claim, or believe your insurance provider is acting in bad faith, the San Jose insurance lawyers at Kantor & Kantor, LLP can help.
San Jose Office
125 S. Market Street, Suite 1075
San Jose, CA 95113
408-703-5650
As one of California's most highly respected insurance litigation law firms, we represent clients in a wide range of insurance disputes and related matters. We have successfully taken on the nation's leading insurers and helped hundreds of our clients obtain the rightful benefits they were owed. If you have had your insurance claim denied, or if you are experiencing any other issue with your insurance company, reach out to our experienced team right away. We provide our legal services on a contingency fee basis, so there are no fees unless we are successful in your case.
Schedule your initial consultation today; call 818-886-2525 or submit an online contact form to get started.
Types of Cases We Handle
At Kantor & Kantor, LLP, we handle a broad range of complex insurance issues, including:
Whether you are unsure of your rights according to your existing policy or your insurer has already denied your claim, our San Jose insurance lawyers can step in and represent your best interests against the insurance company. We advocate tirelessly for our clients while providing the personalized guidance and professional insights they need.
When to Hire an Insurance Lawyer
It can be difficult to know when to seek help with an insurance claim issue. Insurance companies use numerous tactics to shut down policyholders and convince you that you are not owed any benefits. It's important that you are well-informed of your own rights, as well as the benefits outlined in your specific policy.
However, in some cases, it is to your best benefit to seek the assistance of an experienced insurance litigation attorney. Knowing your rights is one thing; advocating for yourself against a large, powerful insurance company is another, especially when you are already dealing with a serious disability, damage to your home, or the loss of a loved one.
It may be wise to hire an insurance lawyer if:
You need help obtaining medical treatment
You are having trouble getting employment benefits
Fault could be disputed
You have suffered a significant/large loss
The insurance adjuster is disputing your claim
You and the insurance adjuster do not see eye-to-eye
Your insurer is arguing that your losses are not covered
Your insurance claim has been denied
You wish to appeal a denied claim
Generally speaking, the earlier you seek the assistance of an attorney, the better. But even if your claim has progressed, our team can still help. We are ready to fight to ensure your rights are protected and your best interests are kept at the forefront of your case.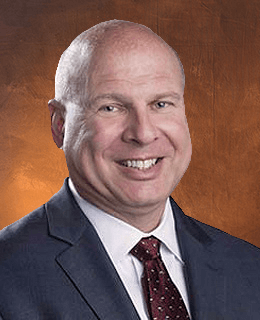 Attorney Glenn R. Kantor
Glenn Kantor is a founding partner of Kantor & Kantor LLP. As a young attorney, Glenn saw the injustice of wrongful insurance denials and created a law firm to represent individuals seeking to obtain their rightful benefits. Glenn is committed to ensure that clients receive the benefits they are entitled to under their insurance policies or group health plans. [Attorney Bio]