ERISA Lawyers in Reno
Federal Disability Claim Management
The Employee Retirement Income Security Act (ERISA) is a federal law designed to ensure employees receive the long term disability benefits they are deserved. Most people covered by an LTD insurance plan receive that coverage as an employment benefit, which means that ERISA laws apply to most LTD claims and cases.
However, the purpose of ERISA can only be useful if it is followed, respected, and enforced. Some dishonest insurance companies might still try to deny your LTD benefits despite ERISA law saying otherwise.
Contact Our Reno ERISA Attorneys
If you are in a conflict with an insurance company over long term disability insurance, then turn to the Reno ERISA lawyers of Kantor & Kantor, LLP for assistance. We are here to lend our decades of collective legal experience with a focus on insurance claims to your case. Whatever an insurance company tries to do, we will be ready to counter and challenge it on your behalf.
Make sense of your Nevada ERISA claim the easy way. Just dial 818-886-2525 or contact us online to speak with our Reno ERISA lawyers.
How Insurers Violate ERISA
ERISA law sets expectations for long term disability insurance companies to meet when managing a policyholder's claim or application. When insurance companies do not meet those expectations, either through intentional actions or genuine negligence, it could constitute an ERISA violation.
Four common examples of ERISA violations are:
Wrongful benefits denial: The easiest way for an insurer to try to avoid paying an LTD claimant a fair payout is by denying their claim entirely, regardless of its validity. Intentionally denying benefits that are deserved is an obvious issue, but it often requires an attorney's intervention to set things right.
Lost benefits: A long term disability claim's benefits might be dependent on financial accounts that must be carefully managed to ensure there will always be LTD benefits available to valid claimants. Losing benefits due to the negligent mismanagement of such an account can be an ERISA violation.
Breach of fiduciary duty: Account managers can breach their fiduciary duties in other ways that negatively impact your LTD benefits. A fiduciary duty is essentially one party's written or assumed responsibility to always do what is best for the party they represent or manage.
Wrongful termination: In some situations, an employer will fire an employee without due cause in an attempt to prevent them from getting LTD benefits through the insurance provided through their employment. Employers may be tempted to take this unsavory action because it can lower their monthly insurance premiums.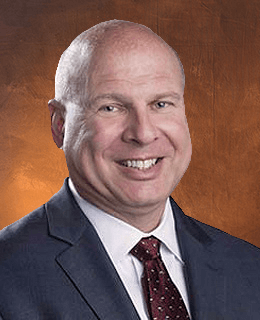 Attorney Glenn R. Kantor
Glenn Kantor is a founding partner of Kantor & Kantor LLP. As a young attorney, Glenn saw the injustice of wrongful insurance denials and created a law firm to represent individuals seeking to obtain their rightful benefits. Glenn is committed to ensure that clients receive the benefits they are entitled to under their insurance policies or group health plans. [Attorney Bio]