Here When You Need LTD Benefits
Long-Term Disability Claims in Reno
Long term disability benefits owed to you might be the only thing that keeps you financially afloat for a while after suffering from a disabling condition. Yet that will not convince an insurance company to deny your claim without giving it a fair review.
When you need LTD benefits and you cannot afford to have them delayed, come to Kantor & Kantor, LLP in Reno for all the legal counsel you require. Our team of long term disability insurance lawyers has gone head-to-head with practically every major LTD insurance company. No matter what details surround your case, you can be confident that we will be ready to handle it.
Tell our Reno LTD lawyers what happened by calling 818-886-2525 today.
Nevada Erisa Laws & Disability Claims
The federal Employee Income Retirement Security Act (ERISA) governs most long term disability claims held by people in Nevada. This is because ERISA governs LTD insurance plans and programs given to people through the course of their employment, and most people with LTD insurance have it as an employment benefit. Given that ERISA is a federal mandate, it applies to all 50 states and does not change across state borders.
Our Reno LTD claim attorneys are well-versed in all details of ERISA and how it affects individual LTD insurance claim filings. We have also taken the time to research and explore Nevada-specific rules and disability insurance laws. Our dual approach to casework allows us to act as the one and only legal team you need to manage your claim, whether you need to file it or fight a denial.
We are standing by to assist you with:
Responding to any insurance company inquiries or denials.
Preparing and filing a long term disability claim that meets all deadlines.
Responding to any insurance company inquiries or denials.
Denial Letter Details
No two denial letters from a long term disability insurance company are the same. Many of these insurers do use templates to get a letter started, but there should always be details in the context of the letter that are specific to your case. It is often these details that will decide how your response or challenge will be crafted.
Let our Reno LTD claim attorneys review the denial letter and look for any issues with the explanation given. For example, we could uncover that the insurance company is denying your claim because it does not understand the extent of its own policy. As absurd as that sounds, it happens more often than you might realize. We could also discover that the insurance company did not give any sort of reasoning behind the denial at all, which is a serious issue that needs rectified and possibly litigation.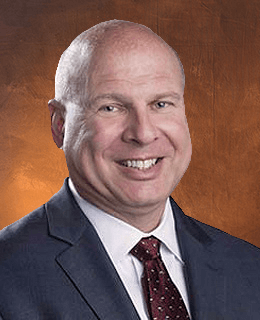 Attorney Glenn R. Kantor
Glenn Kantor is a founding partner of Kantor & Kantor LLP. As a young attorney, Glenn saw the injustice of wrongful insurance denials and created a law firm to represent individuals seeking to obtain their rightful benefits. Glenn is committed to ensure that clients receive the benefits they are entitled to under their insurance policies or group health plans. [Attorney Bio]