Health Insurance Denied? Get Our Help
Health Insurance Coverage in Reno
How many times have you seen a health insurance company look as friendly as can be in an advertisement? When you were in an accident and needed health insurance benefits to pay for your bills, you were probably surprised that they were less than friendly and not too cooperative either. In some cases, you might be on the verge of a verbal fight with your health insurance provider!
Do not let the tactics of a health insurance company get under your skin and make your injuries worse. Instead, leave everything about your denied or complicated health insurance claim up to Kantor & Kantor, LLP. Our team of Reno health insurance lawyers focuses primarily on denied claims, especially when the denial was wrongful or not explained.
We can help you deal with virtually any major health insurance company, such as:
Aetna
Anthem Blue Cross
Health Net
Kaiser
Met Life
Blue Shield
Where other law firms might shy away from big insurance companies, we get ready to fight. We know that our clients need us to stand up for them, and we know that our 20+ years of legal experience give us the power and knowledge to do just that.
Call 818-886-2525 or contact us online to learn more.
What Is Material Misrepresentation?
Some dishonest health insurance companies have earned notoriety for going out of their way to deny a claim without a valid reason. In many of these cases, "material misrepresentation" is listed as the reason why a claim is denied. Material misrepresentation is basically an insurance law way of saying that a policyholder's information as reported on an insurance application, form, or renewal was incorrect.
Any sort of error can count as material misrepresentation, even something as simple as listing the wrong eye color. But only serious and/or intentional forms of material misrepresentation that actually change how the insurance company evaluates the policyholder's health should matter enough to warrant an investigation or claim denial.
Examples of serious material misrepresentation:
Not disclosing that you smoke or vape
Not mentioning narcotic use or alcohol addiction
Not checking off preexisting medical conditions like heart disease
Not listing dangerous hobbies like skydiving or full-contact sports
If your material misrepresentation was significant as some of the examples listed, then the denial could be justified and might be difficult to challenge. If it was something trivial like hair color, though, then the insurer has made a move to try to reject your claim without proper grounds.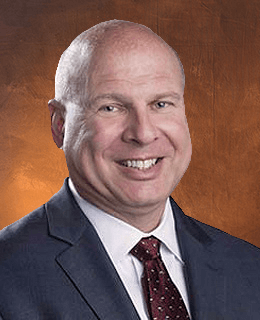 Attorney Glenn R. Kantor
Glenn Kantor is a founding partner of Kantor & Kantor LLP. As a young attorney, Glenn saw the injustice of wrongful insurance denials and created a law firm to represent individuals seeking to obtain their rightful benefits. Glenn is committed to ensure that clients receive the benefits they are entitled to under their insurance policies or group health plans. [Attorney Bio]