Legal Assistance for Homeowners in Reno
Property Claims
Kantor & Kantor, LLP in Reno is dedicated to preserving the rights of people living with long term disabilities by taking on stubborn insurance companies for them. Throughout the average LTD claim process, there are many roadblocks and complications. It will be our job as your legal representative to make certain your claim can bypass them and progress as quickly as possible, getting you much-needed LTD benefits sooner than later.
Most property insurance policies will include property and casualty coverage. This type of coverage is used to pay for damage specifically to the property or building itself, not bodily injuries suffered by anyone on that property. Stolen property can also be covered by property and casualty insurance.
Insurance companies are often tempted to deny property and casualty insurance because they perceive the claim as "not serious" since it does not involve bodily injuries and medical bills. They hope that the policyholder will stop pursuing the claim, even when it is entirely valid.
At Kantor & Kantor, LLP in Reno, we think that every policyholder deserves the utmost respect from their insurers in every situation. If your property and casualty claim is being mismanaged, ignored, or wrongfully denied by an insurance company, then we want to know about it. Our decades of collective legal experience allow us to take on any opposition for our clients.
We can represent virtually any property owner, such as:
Homeowners
Business owners
Industrial property owners
Commercial property owners
Call 818-886-2525 and request a free case evaluation to learn more.
Policyholders will commonly file a property and casualty insurance claim after a natural disaster of some sort damages their home or business. In Reno, wildfires and flashfloods are among the most common types of natural disasters in the region, with earthquakes also happening seldomly. Some property and casualty coverage will also account for disasters that are not naturally occurring, such as a burst plumbing pipe that causes widespread water damage or an accidental housefire.
Our attorneys would be happy to review your property and casualty insurance policy to see what is covered and what is not. If your claim has been denied but your coverage should apply to the situation, then we can discuss what to do next, such as filing a challenge letter to the insurer before any applicable deadlines pass.
Typical Issues With Property & Casualty
Reading a property and casualty insurance policy is probably going to be confusing if you are not familiar with insurance law and terminology. If your property has been devastated in a disaster or due to theft, then you will unlikely want to deal with figuring out your policy with everything else that is happening. Our Reno property and casualty insurance claim attorneys can help you understand everything, starting with a few key details that apply to most policies.
Keep these facts and pointers in mind:
Insurance companies often offer lowball settlement amounts for property damage.
Coverage is for repairs only, not upgrades.
The cash value offered for destroyed or stolen possessions will reflect each item's depreciated market value.
You will only be reimbursed for what you replace or repair, so do not hesitate to replace as much as possible.
You could be eligible for temporary housing paid for by your insurance company while your home is being repaired.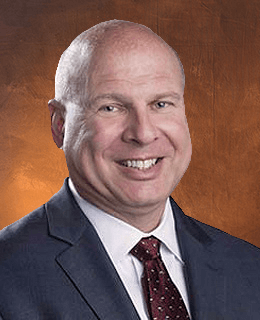 Attorney Glenn R. Kantor
Glenn Kantor is a founding partner of Kantor & Kantor LLP. As a young attorney, Glenn saw the injustice of wrongful insurance denials and created a law firm to represent individuals seeking to obtain their rightful benefits. Glenn is committed to ensure that clients receive the benefits they are entitled to under their insurance policies or group health plans. [Attorney Bio]