Long Term Care Insurance
There are many reasons to employ lawyers to deal with long term care insurance denials in San Diego. These cases often involve one person's word against that of a large insurance company, so they can be tough to take on individually in San Diego. Lawyers who focus in long term care insurance law show the insurance company that you mean business.
Many residents of San Diego depend on long term care benefits to get them through life. Employees who were temporarily or permanently injured on the job, victims of serious car accidents, and sports athletes with private policies are all qualified claimants of long term care insurance. When you are turned down for your benefits, it can be a serious interruption in your life that can lead to bankruptcy, major financial burdens on family members, or even the loss of your home or other possessions.
San Diego Long Term Care Insurance Denial
If you have been handed a denial from your long term care insurance company in San Diego, the first thing you should do is ask questions.
Find out why you were denied, and don't accept a general answer. Make sure you are told an exact reason for denial, and that this reason is given in writing. You should also inquire about rectifying the denial and the possibility of reinstatement.
Once you determine the reason for your long ter care insurance denial, you can take the next step if the insurance company won't budge. If you believe you have a viable reason for dispute, an attorney will accept your case. Together, you can work to build up your prosecution of the long term care insurance company to fight for the benefits or monies you are owed. The process is not simple, but it is exponentially more manageable with the help of a skilled lawyer in San Diego.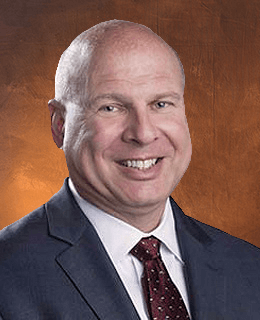 Attorney Glenn R. Kantor
Glenn Kantor is a founding partner of Kantor & Kantor LLP. As a young attorney, Glenn saw the injustice of wrongful insurance denials and created a law firm to represent individuals seeking to obtain their rightful benefits. Glenn is committed to ensure that clients receive the benefits they are entitled to under their insurance policies or group health plans. [Attorney Bio]