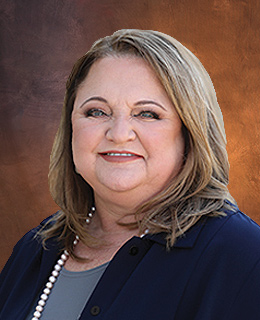 Attorney Lisa S. Kantor
Founding Partner
lkantor@kantorlaw.net
Lisa Kantor is a founding partner of Kantor & Kantor LLP. Lisa has focused her law practice on representing individuals whose health benefits have been denied for treatment of physical or mental illnesses.
Since 2007, Lisa has been a nationwide advocate for patients suffering eating disorders and litigating denials of medically necessary treatment for eating disorders. Through Lisa's dedication to her clients, Kantor & Kantor has become the only law firm in the country with a distinct health law practice staffed with attorneys experienced in the specific needs of clients who have been denied benefits for eating disorder treatment.
Attorney Lisa Kantor can help with:
Unmatched Experience & Skill
Lisa's work includes federal lawsuits and administrative appeals to health plans that refuse coverage or discontinue benefits for treatment thereby forcing patients to be prematurely discharged. She handles multiple class actions regarding the systematic denials of mental health claims by insurance companies.
Lisa is an experienced appellate attorney and regularly argues appeals to the circuit court of appeals. In 2007, Lisa achieved the first published decision in California in which the court applied the state's mental health parity law to beneficiaries who sought treatment outside California. In 2012, Lisa obtained the first federal appellate court ruling that health plans in California must pay for all medically necessary treatment for severe mental illnesses, including residential treatment. In 2014, Lisa obtained a parallel state court appellate court ruling, extending coverage for all medically necessary treatment for severe mental illnesses to all residents of California.
Lisa's advocacy extends to the legislature where she challenges inappropriate guidelines used to deny treatment and advocates for laws ensuring that health plans provide benefits for the medically necessary treatment of all individuals suffering from severe mental illnesses.
Recognitions
Member, Board of Directors, Eating Disorder Coalition for Research, Policy and Action
Member, Board of Directors, International Association of Eating Disorders Professionals
Since 2018, she has been selected by her peers to be included in the Best Lawyers in America® for Insurance Law
Project Heal and Reasons Eating Disorder Center "Eating Disorder Advocate of the Year" 2016
Recognized in Super Lawyers since 2009
Los Angeles Daily Journal "Top Women Lawyers" 2009 and 2012
California Women Lawyers 2010-11 "Women of Distinction" award
San Francisco Recorder "Lawyer of the Year" award 2012
International Association of Eating Disorders Professionals Foundation 2012 "Special Recognition" award
Super Lawyers "Top Women Attorneys in Southern California" 2012 and 2013