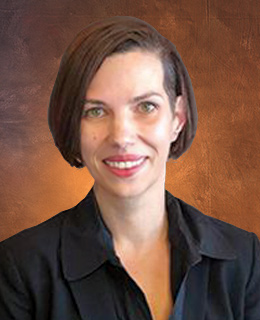 Attorney Zoya Yarnykh
Associate
zyarnykh@kantorlaw.net
Zoya Yarnykh joined Kantor & Kantor after spending several years working at a San Francisco-based nonprofit agency, where her work focused on advocating on behalf of individuals with disabilities in Social Security benefits appeals. Throughout her career, Ms. Yarnykh has exclusively represented plaintiffs, first in toxic tort litigation involving serious illnesses related to asbestos exposure, and more recently, she practiced civil rights law in the context of education of children with disabilities, with a focus on the abuse of special needs children in the school setting.
In her spare time, Zoya enjoys spending time with her daughter, husband, and two dogs, reading crime fiction, traveling, and her SUP. Zoya is fluent in Russian.
Education
J.D., University of San Francisco School of Law, 2008
B.A., Psychology, San Francisco State University, 2005
Notable Decisions
Rangel v. Chino Valley Unified Sch. Dist., No. EDCV151218DDPKKX, 2017 WL 2874468 (C.D. Cal. July 5, 2017) (the court granted plaintiffs' motion to produce allegedly privileged documents identified by defendants in a privilege log, in part because document covered by FERPA were discoverable in the context of a civil action);
Hugunin v. Rocklin Unified Sch. Dist., No. 2:15-CV-00939-MCE-DB, 2017 WL 202536 (E.D. Cal. Jan. 17, 2017) (the court granted plaintiffs' motion to amend, finding that the proposed pleading was not futile as alleged by defendants);
Rangel v. Chino Valley Unified Sch. Dist., No. EDCV1501218DDPDTBX, 2016 WL 2732135 (C.D. Cal. May 9, 2016) (the court granted plaintiff's petitions for relief from Gov't Code § 945.4, finding that the petitions, claims, and applications complied with the requirements in the statutory scheme);
Garedakis v. Brentwood Union Sch. Dist., No. 14CV04799PJHDMR, 2016 WL 1133715 (N.D. Cal. Mar. 23, 2016) (the court limited the scope of defendants' subpoena seeking psychological and employment records of one of the plaintiffs).
State Bar of California, 2008
U.S. District Court for the Northern District of California
U.S. District Court for the Eastern District of California
U.S. District Court for the Central District of California